Zack Snyder Drops Colorful New Army of the Dead Movie Poster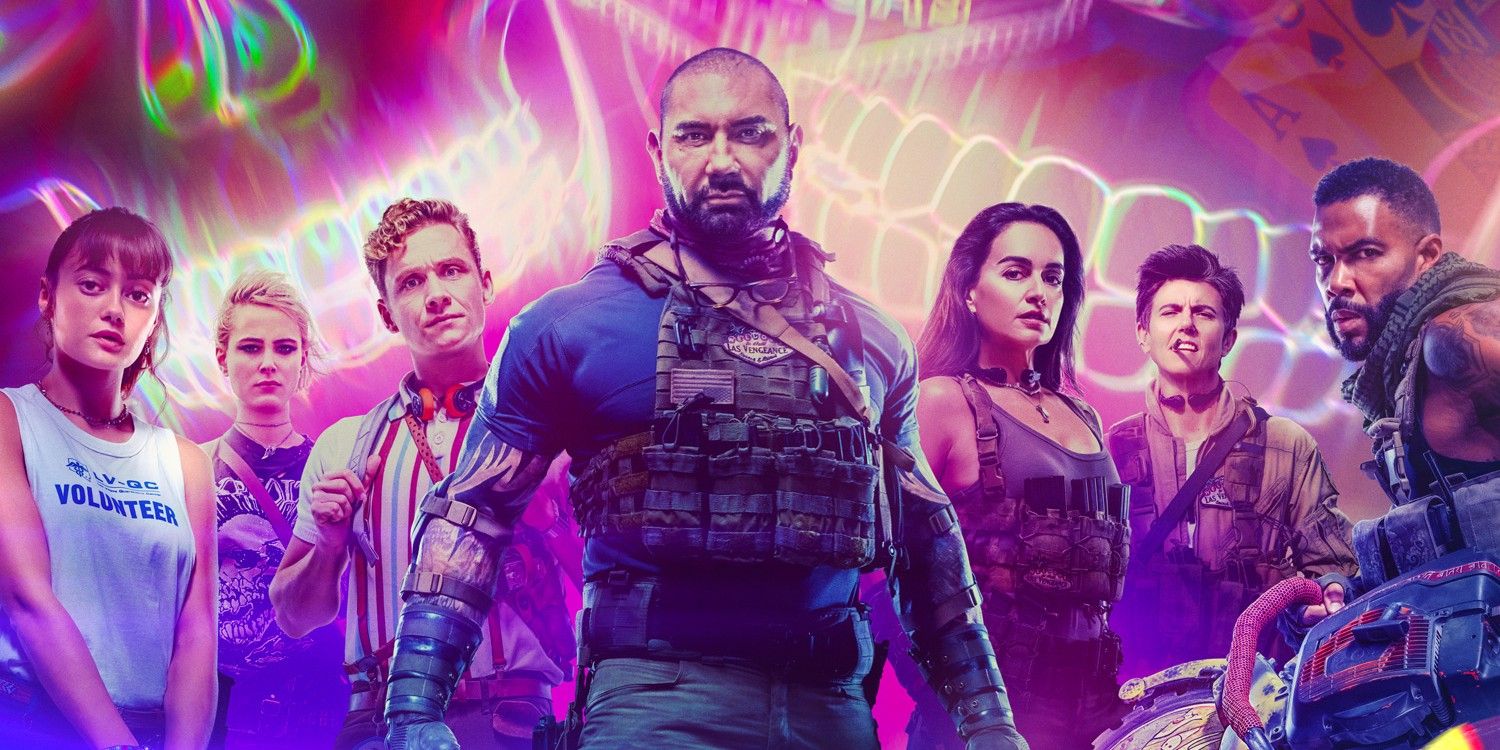 Zack Snyder unveils a colorful new poster for his upcoming Netflix film Army of the Dead. While fans are still eagerly parsing every detail of his complete Justice League director's cut, Snyder is looking forward to Army of the Dead, his first zombie movie since his directorial debut, Dawn of the Dead. While not a sequel to that 2004 reboot, Army of the Dead presents a new look at the zombie genre while kicking off an original franchise for Netflix. The movie is slated for release on May 21, just over two weeks from now.
Army of the Dead is set in a world where Las Vegas has been cut off from the rest of the United States due to a zombie outbreak. Mercenary Scott Ward (Dave Bautista) leads a heist crew into the quarantine zone with an eye on stealing the $200 million that lies beneath a casino overrun by the undead, promising a thrilling and dangerous adventure for the group. Army of the Dead also stars a large ensemble that includes Ella Purnell, Omari Hardwick, Theo Rossi, Raúl Castillo, Matthias Schweighöfer, and Tig Notaro.
Related: Army of the Dead Character Names And Roles Explained
With Army of the Dead drawing steadily closer, Snyder has unveiled another poster for the film. The neon-hued sheet reveals some of the members of Ward's crew assembled before that familiar image of zombie hands stretching upwards. "To get $200 million out, they're going all in," the tagline reads. Check out the poster down below.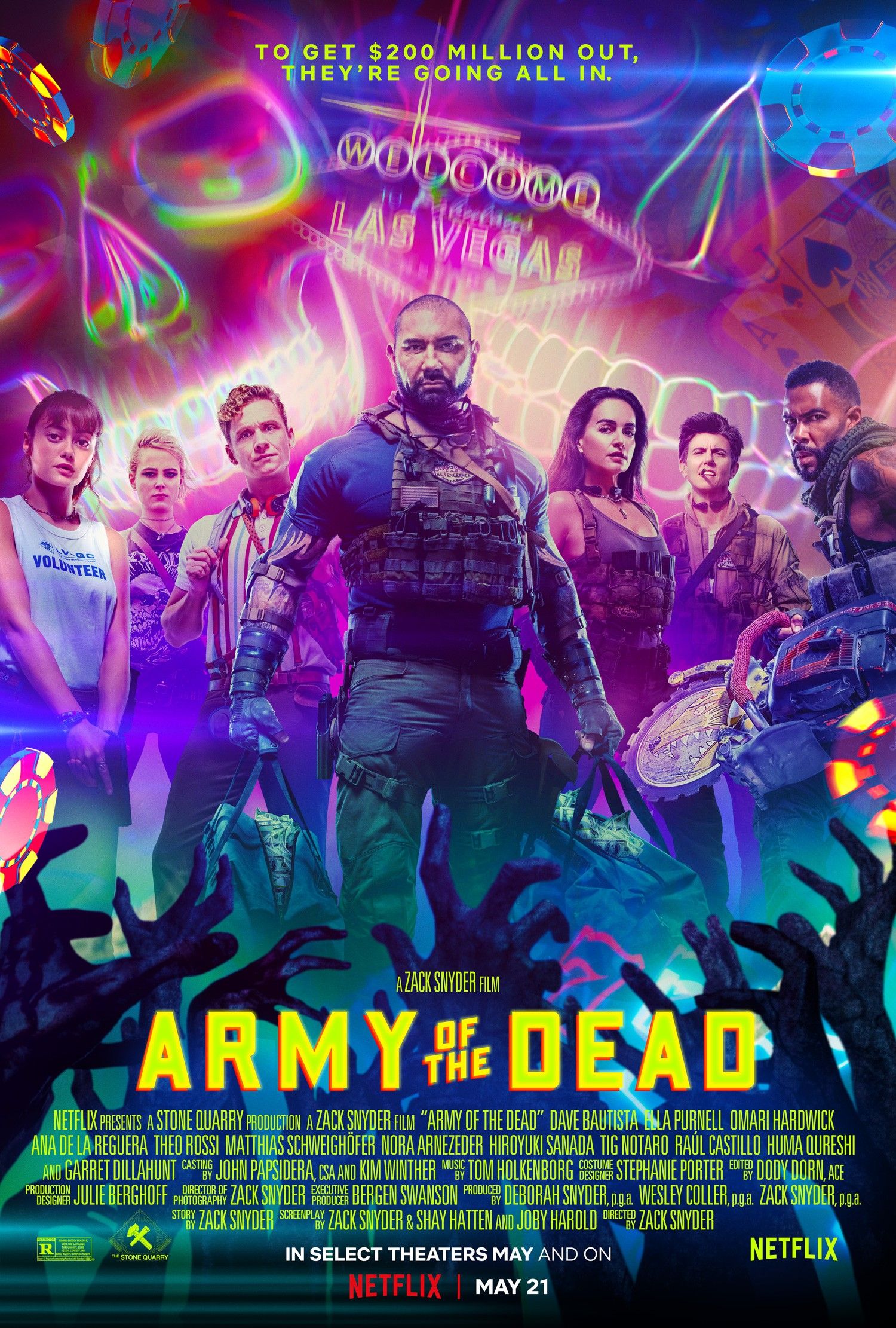 The bright promotional materials for Army of the Dead are a long way from the black and white style Snyder adopted for his Justice League, but the former will surely hold plenty of his trademark moves. With Army of the Dead, Snyder is introducing fresh concepts to the zombie genre, such as undead animals and "alpha" zombies. At its center, though, it will be a rollicking heist adventure, and the new poster puts the focus on the humans pulling it off. No word yet on if all of them will survive, though.
Army of the Dead hasn't premiered just yet, but Netflix and Snyder have already begun developing new projects set within its universe. An animated prequel series called Army of the Dead: Lost Vegas is on the way, as is a prequel film titled Army of Thieves centered on Schweighöfer's safecracker Ludwig Dieter. In other words, fans don't have to go into Army of the Dead wondering if this is all they will see from Snyder's new franchise. They can just sit back and enjoy the ride.
More: Every Credit Zack Snyder is Getting For Army of the Dead
Source: Zack Snyder/Twitter