Yakuza Will Remain Turn-Based RPG Series After Like a Dragon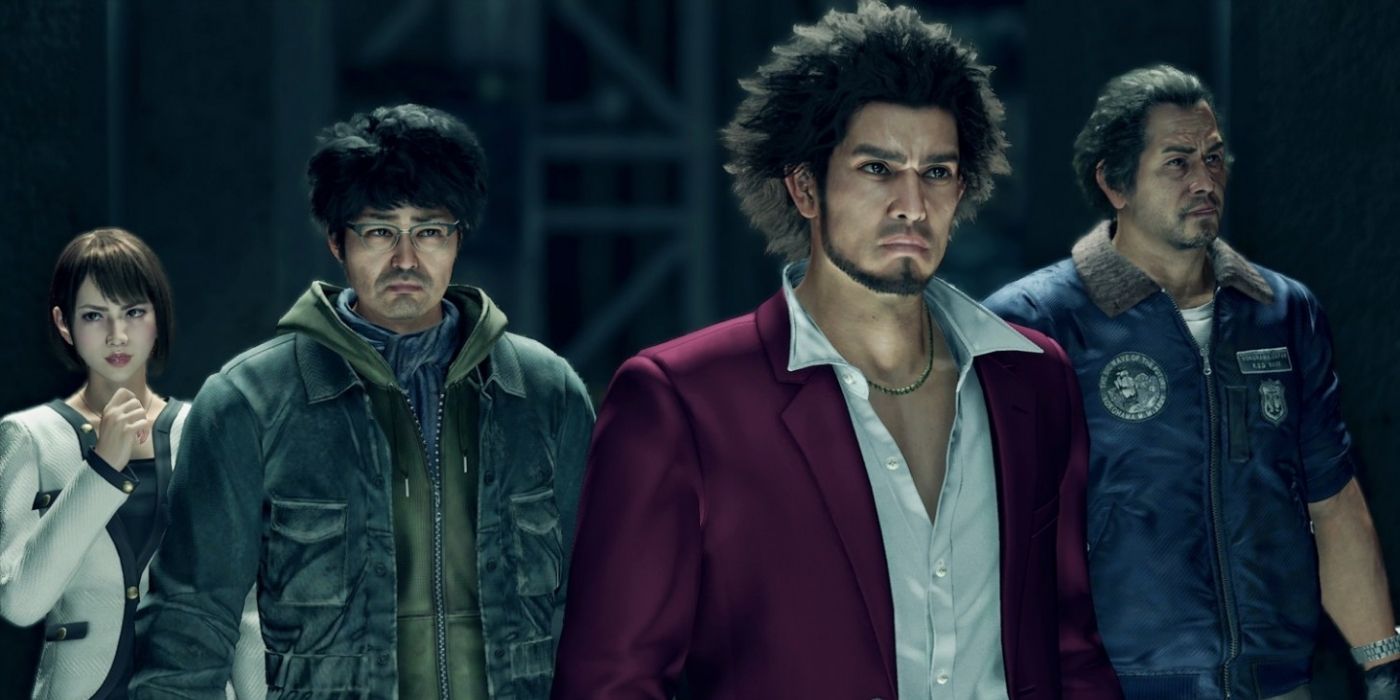 Action gamers might be disappointed to learn that the Yakuza series will maintain its turn-based RPG system. Yakuza: Like a Dragon was a huge success, garnering a lot of attention for its fresh take on the Yakuza franchise. It was nominated in The 2020 Game Awards for best RPG, bringing both critical and commercial success to its publisher. Sega, and developer Ryu ga Gotoku Studios, seem to be piggy-backing off of that success with its plans for future Yakuza games, revealing in an interview that the next iterations will look a lot more like Yakuza: Like a Dragon than its previous installments.
The trailer for Lost Judgement just dropped, revealing incredible graphical improvements and a sequel tale that follows its spin-off predecessor, Judgement. The release date has been confirmed and the next Yakuza game will arrive on September 24, 2021, for both current and next-gen consoles. This epic action-mystery will deep-dive into martial arts with Ryu ga Gotoku's signature action-style gameplay. The story will follow Yagami's path towards uncovering the truth behind a gruesome murder, as he fights his way to find answers. The emphasis is "fight," as players will have direct control over the character's in-game actions. Fans who like this gameplay may be disappointed to hear the developer's plans for future Yakuza games.
Related: Every Yakuza Game, Ranked Worst to Best
According to IGN, the Judgement franchise will be the Yakuza series' only attempt (at least for while) in the action-style genre, as the developers move to reproduce the success of Yakuza: Like a Dragon. Future games will adapt the turn-based RPG elements of the 2020 release, which followed Ichiban Kasuga, who had been imprisoned by his former boss for 18 years.
Yakuza creator Toshihiro Nahoshi and producer Kazuki Hosokawa explained in an interview that Lost Judgement will be the premier example of the company's action-style gameplay, a culmination of everything the studio learned about action gameplay over the years. However, the Judgement franchise will be the only torchbearer of that gameplay style, as future Yakuza games turn away from it. The Yakuza series will don a turn-based RPG style, taking the success of Like a Dragon as inspiration.
"The Yakuza series has been transformed into a turn-based RPG," the producers confirmed in the interview. "We decided that we should let our signature action gameplay live on through Lost Judgment." The choice may only be unwelcome to those who hate the turn-based RPG style, however, lovers of that gameplay style should be excited. Like a Dragon will likely get sequels, continuing the Yakuza storyline with a fresh take on gameplay.
For those obsessed with Ryu ga Gotoku's premium action-style gameplay, Lost Dragon is only a few months away, and is set to have plenty of action, danger, and martial arts to fulfill that need. Though the trailer focuses on the story, it presents plenty of opportunities for fans to let off some steam in the virtual world while they seek answers in dangerous places.
Next: Ghost Of Tsushima's Success May Bring Yakuza Samurai Games To the West
Lost Judgement will be available on September 24 for Xbox One, Series X/S, and PlayStation 4/5.
Source: IGN, Xbox/Youtube