RuPaul's Drag Race: Kandy Muse's Runway Looks, Ranked
Hailing proudly from The Bronx, RuPaul's Drag Race season 13 runner-up Kandy Muse was a firecracker. Drag sister to season 12's Dahlia Sin, she had an outspoken attitude and commitment to being 100% authentically herself, which sometimes got her into scuffles with the other queens, and found herself in the bottom two more than she'd have liked.
RELATED: RuPaul's Drag Race Season 4 Queens: Where Are They Now?
But ever the New Yorker, Kandy never gave up. She continued to do well in challenges to secure her spot in the final 4. Her runways, however, were sort of a mixed bag with the judges and fans. Going from soaring highs to deep lows, Kandy's fashion journey on the show is one for the history books.
10

Haute Pockets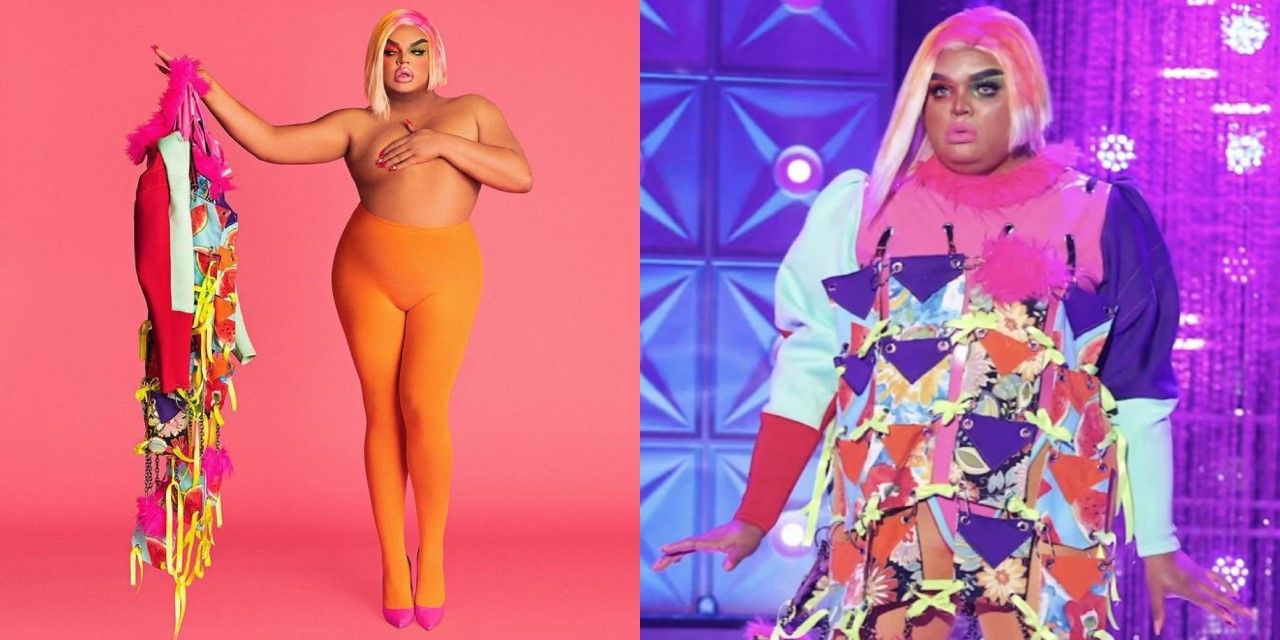 Kandy's infamous pockets look will undoubtedly go down as one of the most confusing looks on the runway from any season. Multi-colored, textured, grommeted, you name it, this look had it.
The goal seemed unclear to the judges and even to Kandy herself. The asymmetrical bobbed hairstyle only added to the confusion and combined with a high neckline on the dress, did not flatter Kandy's face. It was sad to hear Kandy confess on the runway that she doesn't feel beautiful in the dress, but thankfully now has a sense of humor about the look.
9

Drag Excellence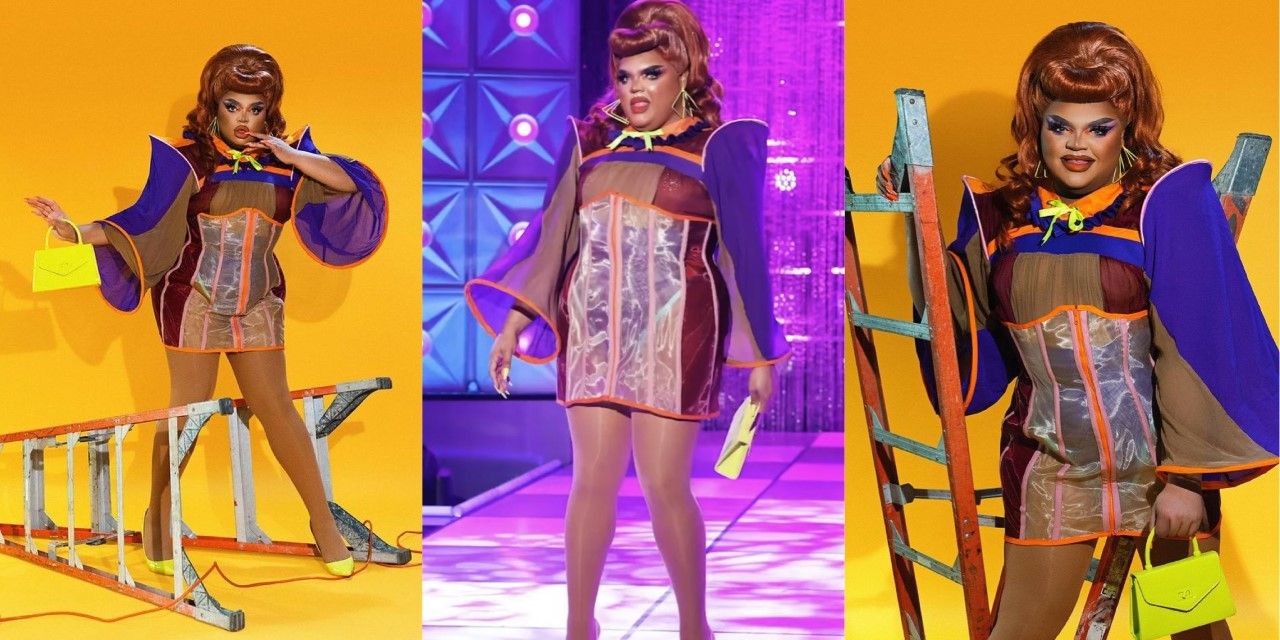 For her last look before the finale, Kandy showcased her playful side in this colorful dress. Originally intended for the "Sheer" category, Kandy ended up using it here because she used her original look here for the "trains" category earlier in the season.
This dress may not be what a viewer would expect from Kandy for the final runway. But the structure is creative and fun, shows off Kandy's body in the right ways, and she sold it down the runway as she always does. She felt beautiful and her joy and confidence were infectious.
8

Nice Girls Roast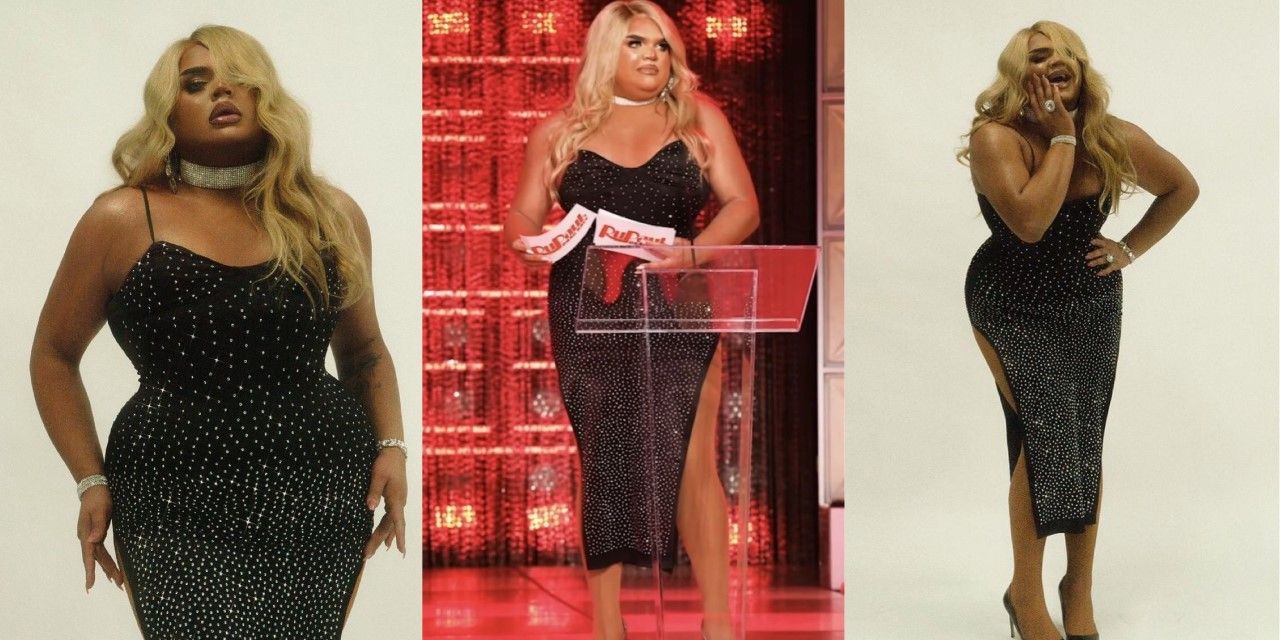 For the roast challenge, Kandy simply looked stunning. There was no runway category this week, but that didn't stop her from looking her best. A beautiful, glimmering, simple black dress showed off Kandy's curves brilliantly but allowed the focus to be on her face while she delivered zingers left, right, and center.
RELATED: RuPaul's Drag Race: Queens With The Most Instagram Followers
The choker and hair framed her face perfectly and were crucial finishing touches. Her killer performance in the challenge combined with this look from Kandy helped her secure her deserved first win in the competition
7

Fascinating Fascinators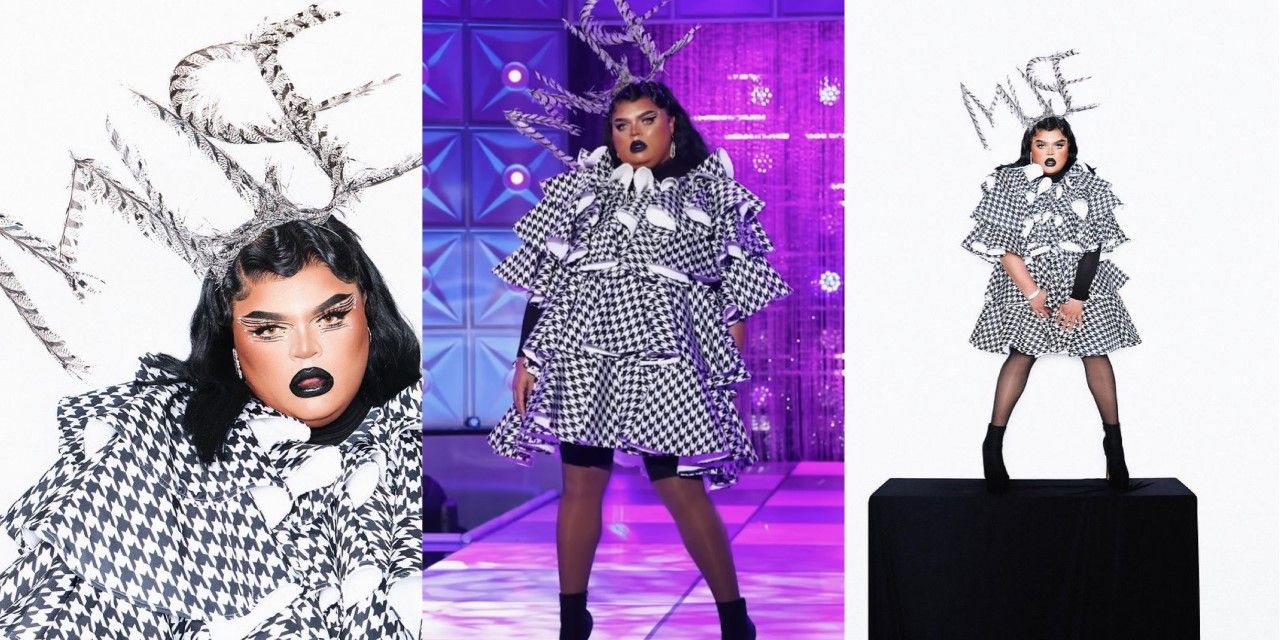 Kandy's fascinator look was truly representative of her. She wanted to show what she was always thinking about: herself. The "Muse" spelled out in feathers is humorous and glamorous, helps accentuate her hair, and a great new makeup style.
The houndstooth patterned dress is all about creating a fashionable bell shape on Kandy, while still giving her arms and legs enough room to move. Combined with a solid Snatch Game, this look kept Kandy safe this week and signaled an uptick in her performance going forward.
6

Drag Doppelgangers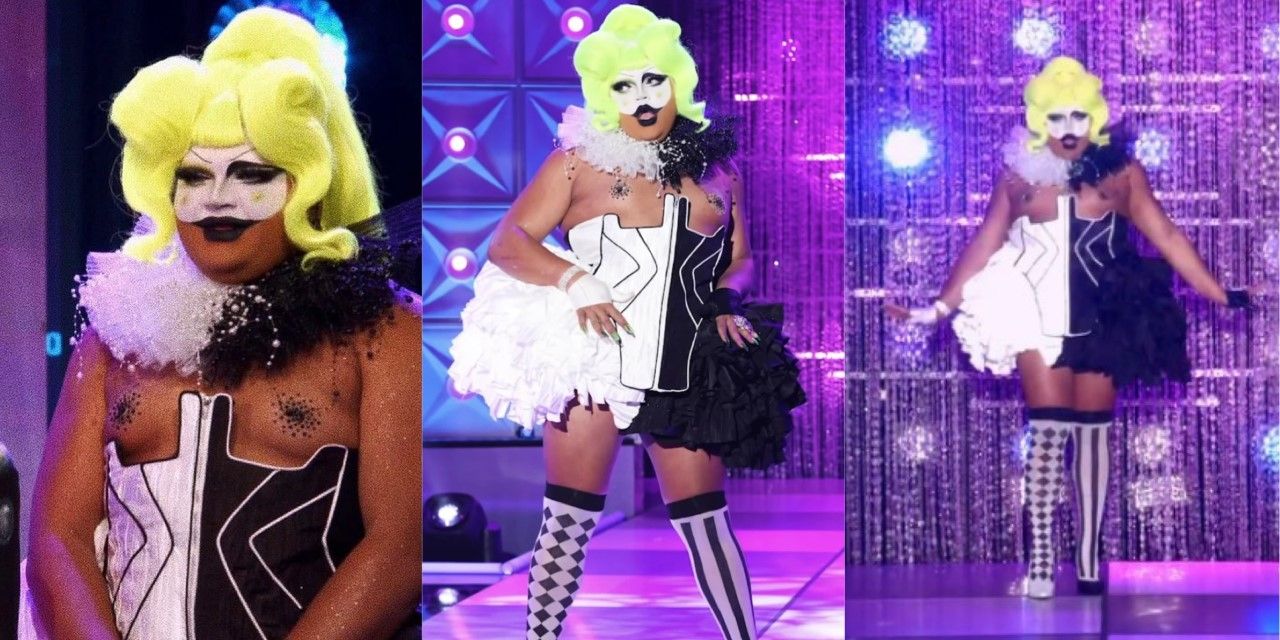 Due to COVID-19, the makeover challenge where queens usually work with real-life strangers had to change. Instead, they made over each other. Paired with Gottmik, Kandy was able to continue her upward trajectory this week, turning Mik into a mini-Muse. But Kandy truly shined as she channeled her inner valley girl clown.
Not only did Gottmik's drag look stunning on Kandy, she truly sold it on the runway. Mimicking Gottmik's signature vocal fry was the cherry on top of an already top-tier performance from Kandy Muse.
5

Mixed Bag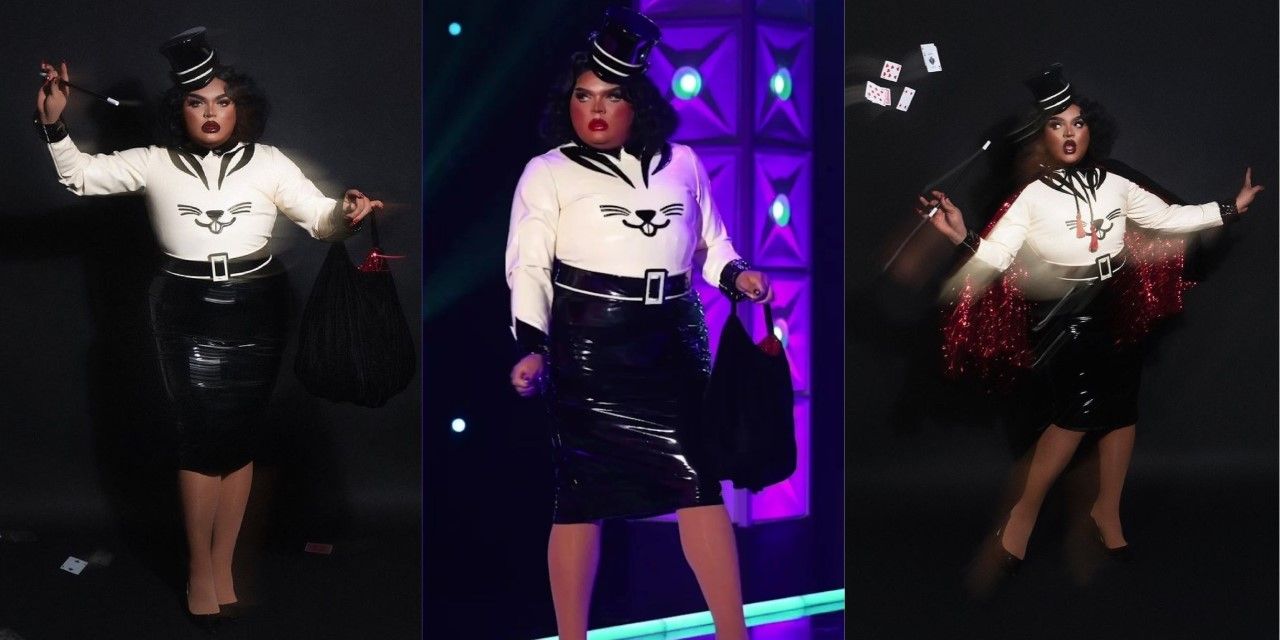 For her first look in this season's ball challenge, Kandy got "Bag of tricks" as the phrase she was supposed to drag up. She rose to the occasion, showing off a fun and theatrical look. A form-fitting latex dress with a rabbit face and matching top hat was only the tip of the iceberg.
RELATED: RuPaul's Drag Race Miss Congeniality Winners: Where Are They Now?
Kandy pulled out various items from the titular bag of tricks, only to reveal the bag is not a bag at all, but a sparkling red cape she then threw over her shoulders. Zatanna had nothing on her in this look.
4

Yellow Gorgeous
Kandy paid homage to Beyoncé's now-iconic Lemonade for her yellow look. Recreating the dress Beyoncé wore in the "Hold Up" music video, Kandy looked stunning in the layers of this flowing yellow fabric.
Her hair was adorned with sunflowers and she sold the look as more hippie and peaceful than in the music video. When Kandy later had to lip-sync for her life to "BO$$" by Fifth Harmony after her performance in the Ru-sical, the dress moved all around her, creating a vibrant hurricane of passion and fun that resulted in a coveted double shantay.
3

Bead It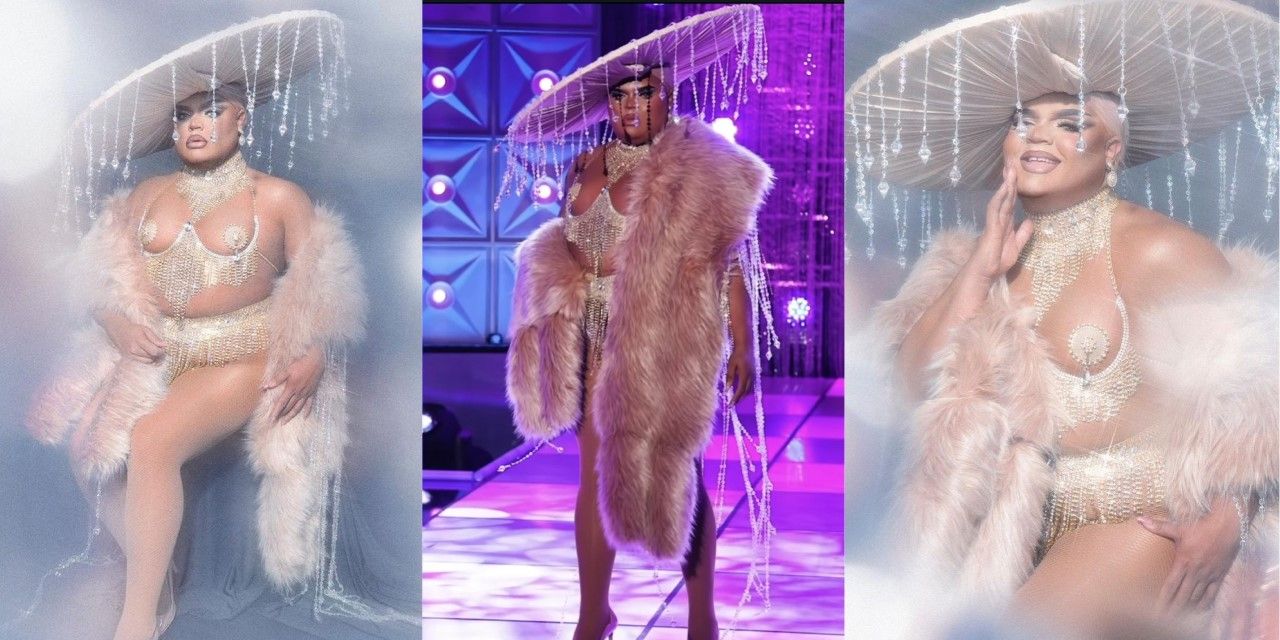 After lip-syncing for her life the previous episode, Kandy's beaded look was part of her success story this week. She looked expensive, rich, and poised walking down the runway.
Beads were dripping off her large brimmed hat, her sparkling flapper-esque bikini, and her fur shawl. She even had shimmering beads dangling off her nipple pasties to tie everything together. She proved this week that she is more than capable of getting up after getting knocked down, and will look immaculate in the process.
2

Little Black Dress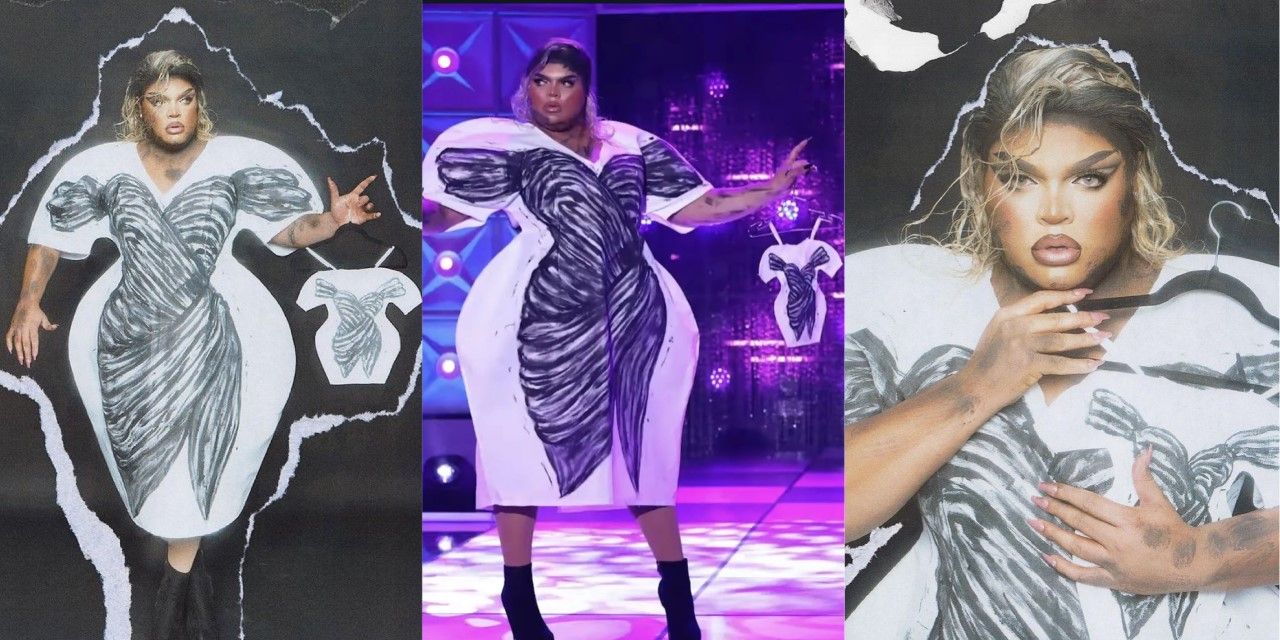 Kandy had a brilliant take on this simple runway prompt. Taking inspiration from Commes des Garcons' famous exaggerated silhouette and Princess Diana's iconic "revenge dress," Kandy created something totally original.
The image of Princess Diana's dress was painted on canvas, which was then cut and sewn into the Commes des Garcons shape. Kandy did her hair and makeup as if she just finished a painting herself, with dark smudges expertly placed to frame her face. This complimented Kandy's figure beautifully and proved she has a keen point of view on fashion.
1

Entrance Look
The first time she stepped into the workroom, Kandy was wearing her best garment. A stylish denim patchwork dress, this look told audiences everything they need to know about her. It's edgy, it's busy but has a distinct pattern and purpose, and as Kandy herself said, "it's New York." Her makeup was ravishing and her glowing smile charmed fans and the judges.
The custom denim boombox she used expertly in her lip-sync to Carly Rae Jepsen's "Call Me Maybe" was without a doubt the hysterically extra element that made this look a home run, and set expectations high for Kandy Muse.
NEXT: RuPaul's Drag Race: 10 Queens Who Are Friends With The Judges