Pokémon GO Increases Shiny Marill Chances With Timed Research Event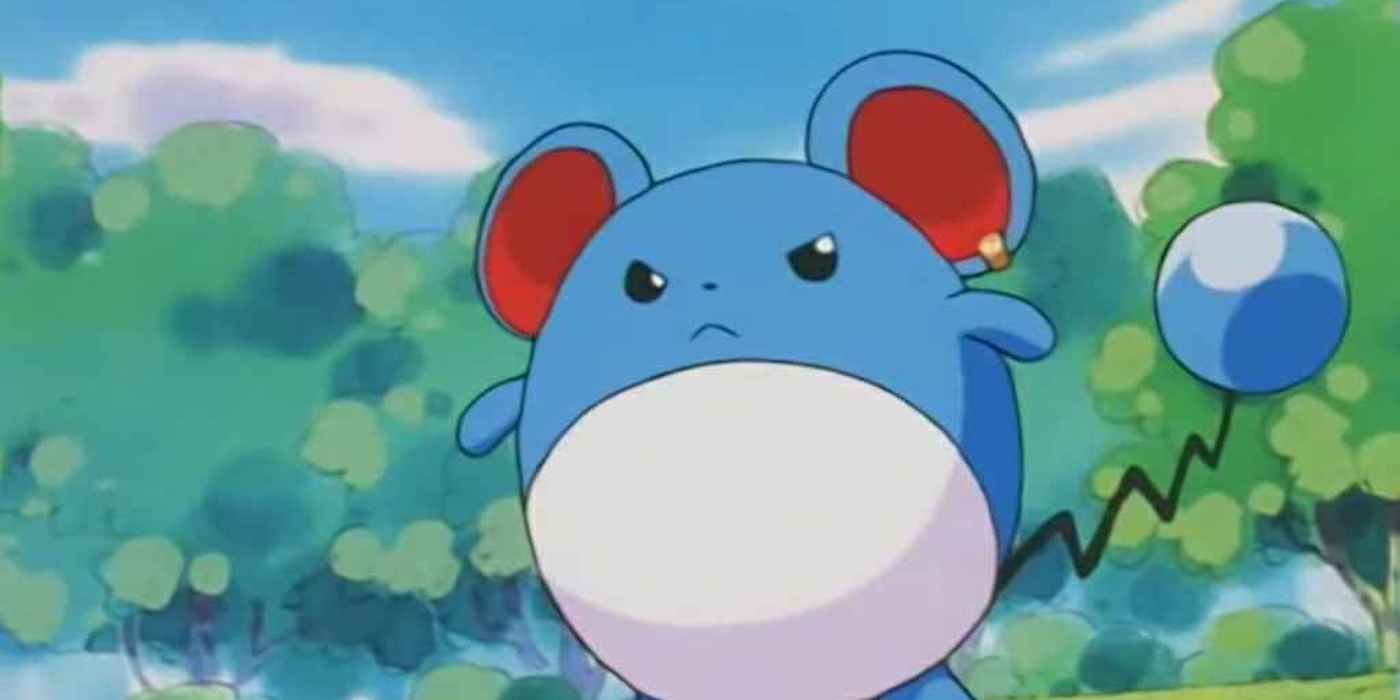 A Limited Research event, starring the adorably pudgy Pokémon Marill, will soon be arriving in Pokémon GO. The alternate reality mobile title, developed by Niantic, was released in 2016 and has managed to maintain a large and loyal fanbase. The innovative installment in the Pokémon franchise allows players to explore the real world in order to find and battle the fictional creatures.
Pokémon GO is constantly receiving support in the form of expansions and in-game events, which is a large part of why the game's player base remains so active and loyal. Recently the Luminous Legends X event began, which gives players a series of tasks to complete in order to earn in-game rewards. The event is centered around Xerneas, a legendary Pokémon from the sixth generation of the franchise, and Fairy-type Pokémon are also featured prominently. Many of the event's tasks require players to capture or evolve Fairy-type Pokémon such as Clefairy, Togepi, and Marill. Recently it was revealed that Marill will receive a Spotlight Hour, which gives players a chance to earn the creature's rare shiny variant, on May 25th.
Related: Pokémon Go: How To Find (& Catch) Pancham
Developer Niantic recently revealed that a Limited Research event starring Marill will occur in Pokémon GO on May 9th. During this event, players will be able to complete tasks that lead to encounters with the Water and Fairy-type puffball. These encounters may even feature the rare Shiny Marill rather than its more common variant. Marill's Limited Research event will run on May 9 from 8 am to 10 pm local time.
Pokémon GO continues to thrive thanks to the numerous events and additions planned out by its developers. The mobile title recently celebrated the release of another installment in the franchise, New Pokémon Snap. The on-rails photography adventure is quite distinct from the rest of the series, and Pokémon GO commemorated the game's launch by increasing the spawn rates for certain Pokémon. These specific creatures were chosen because they reflect the diverse environments represented in New Pokémon Snap, and Pokémon GO players were also encouraged to take photos of Pokémon to reflect the new title's gameplay. Niantic also recently announced that Pokémon GO Fest 2021, an annual event that celebrates the game, will occur as an online-only event on July 17 and 18.
Pokémon GO has successfully maintained a large player base, and frequent events are a major factor of that success. Whether it is a Limited Research event or a major boss raid, there is always something new for players to do when they log into the alternate reality title. By keeping old players engaged and constantly drawing new players in, Niantic has been able to keep the game going strong for five years – and will presumably be able to do so for many years to come.
Next: Pokémon Go: The Best Yveltal Raid Counters
Pokémon GO is available now on iOS and Android.
Source: Niantic