Obi-Wan Kenobi Set Photos Reveal New Look at Tatooine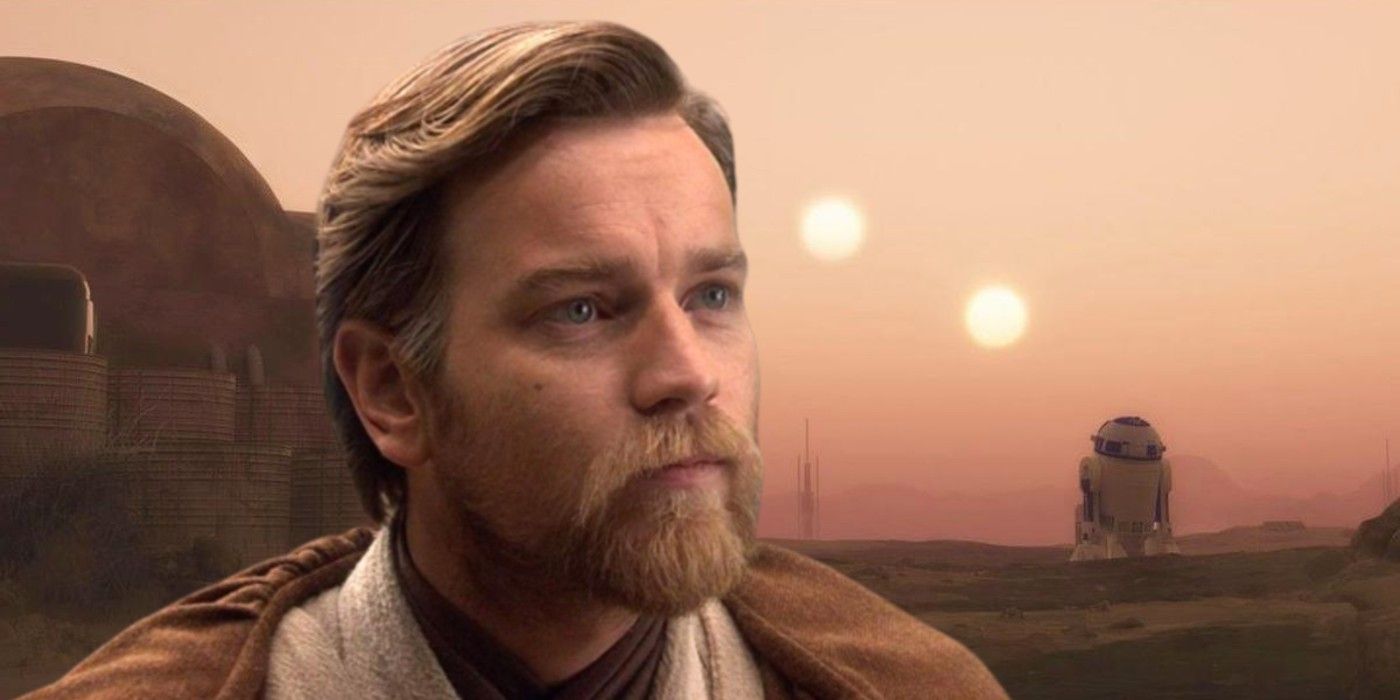 New Obi-Wan Kenobi set pictures reveal Tatooine sets being built in preparation for the start of filming. The launch of Disney+ in 2019 also kicked off a new wave of Star Wars television projects, with The Mandalorian being the first to arrive. The success of that series has spurred Lucasfilm to create a slew of new shows for Disney+, from The Book of Boba Fett to Ahsoka. The upcoming shows so far look to be a mix of projects centered on fan favorite characters and ones exploring brand new time periods within the Star Wars universe.
Among the most anticipated shows is Obi-Wan Kenobi, which will feature the long-awaited return of Ewan McGregor's Jedi Master. The series will take place ten years after Revenge of the Sith and focus on Obi-Wan's time on the run in the aftermath of Order 66. Plot details beyond that are still being kept under wraps, but Obi-Wan Kenobi is guaranteed to feature another major reprisal in Hayden Christensen, who will be back as Darth Vader. Filming on Obi-Wan Kenobi is expected to begin soon.
Related: Star Wars Provides New Evidence Qui-Gon Will Appear In Obi-Wan's Show
So far, the set pictures for Obi-Wan Kenobi have featured exactly that: The set. The latest, shared online by Bespin Bulletin, reveal the newest developments for the show's Tatooine set, which continues to be built ahead of filming beginning. Though details can be hard to make out, it's certain the sandy landscape belongs to Obi-Wan's temporary, post-prequel movies home. Check them out below.
Obi-Wan Kenobi was already guaranteed to take place on Tatooine simply based on the character's movements ahead of the original trilogy. While it remains to be seen just how much time the series will spend on the planet, additional Obi-Wan Kenobi set photos have already teased a possible return to the Lars Homestead. This was further supported by the castings of Joel Edgerton and Bonnie Piesse, Uncle Owen and Aunt Beru from the Star Wars prequels. However, McGregor won't say if fans should expect a Luke Skywalker appearance.
Additional names confirmed for Obi-Wan Kenobi include Kumail Nanjiani, Indira Varma, Rupert Friend, O'Shea Jackson, and Moses Ingram. Fans are still waiting for an idea as to when the series will debut on Disney+, but with filming expected to begin soon, it looks like it won't arrive until the first half of 2022 at the earliest. Seeing as production hasn't even started but pictures have already emerged, it seems likely fans will get even more glimpses of Obi-Wan Kenobi once the cameras actually start rolling. Perhaps then more clues about the story will emerge, thus making the wait a bit easier.
More: Theory: Obi-Wan Uses Rebels' Time Travel (To Explain Kenobi Age Plot Hole)
Source: Bespin Bulletin/Instagram