Melissa McCarthy Digs Her Own Grave In Nine Perfect Strangers Trailer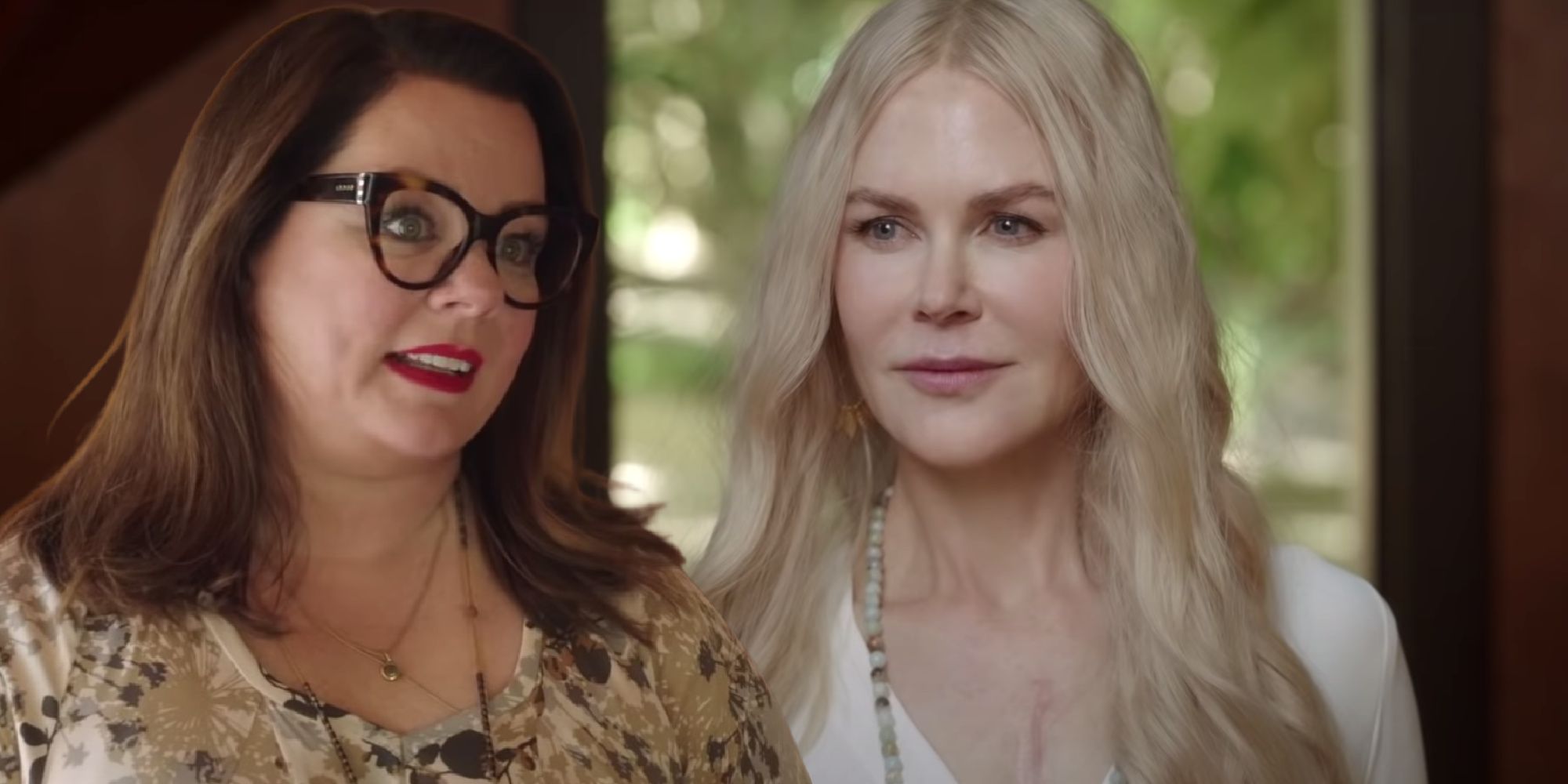 Hulu releases the new trailer for Nine Perfect Strangers, a new miniseries that sees Melissa McCarthy digging her own grave. Nine Perfect Strangers is based on a novel of the same name from Liane Moriarty, the New York Times bestselling author of Big Little Lies. The story focuses on nine strangers, each struggling with their own problems, who gather at a remote health resort, where they begin to question the methods being used on them. The eight-episode miniseries is directed by Jonathan Levine, whose previous directorial efforts include 50/50, Warm Bodies, and Long Shot. McCarthy shares the screen with an all-star cast that includes Nicole Kidman, Luke Evans, Michael Shannon, Regina Hall, and Bobby Cannavale.
The Nine Perfect Strangers trailer, which was released on Hulu's YouTube page, opens by establishing the beautiful resort where a 10-day retreat is said to be taking place. Then, McCarthy's Francis states, "I'm in need of some fixing" before Kidman's Masha welcomes the strangers to Tranquillum House. While it seems beautiful on the surface, the trailer quickly shows all the strangers lying in graves as part of their healing. From there, the trailer leans into the mystery of Tranquillum House as the strangers begin to question Masha's seemingly dangerous methods. Check out the trailer below:
Click here to see the original video.
Related: The Undoing Season 1 Ending Explained: Who Killed Elena Alves
Nine Perfect Strangers hopes to tease audiences with an alluring mystery, which looks to be unraveled over the course of the series. It offers a uniquely chilling vibe, which is beautifully countered by the serene surroundings on display. Fans of Big Little Lies and Kidman's The Undoing are likely in for a treat, as the show offers similar quality and behind-the-scenes talent. Audiences will finally get to see Nine Perfect Strangers when it premieres on Hulu on August 18th.
Next: What To Expect From Big Little Lies Season 3
Source: Hulu