Marvel's Batman Works With Commissioner Luke Cage In American Knights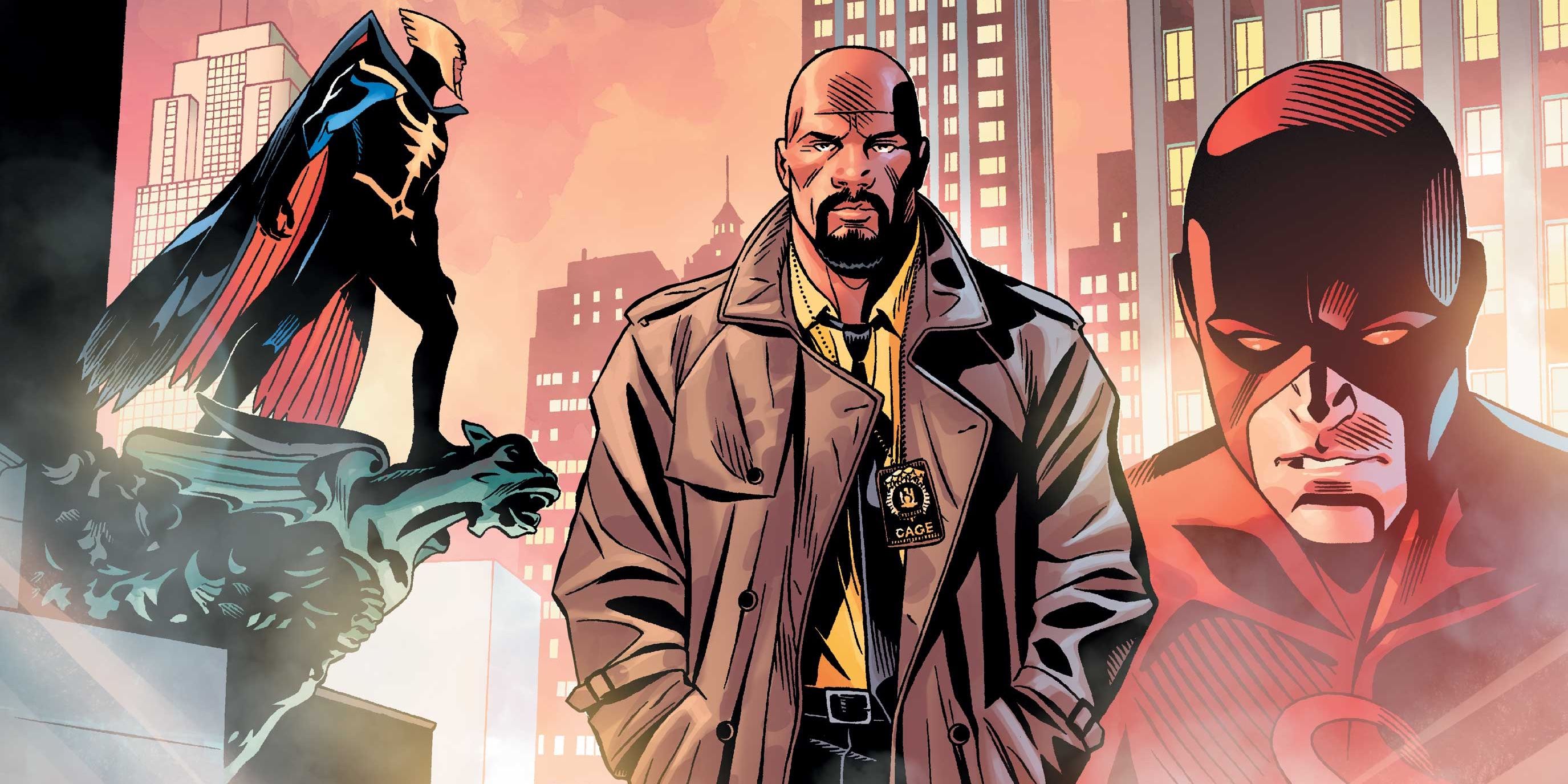 Marvel's Heroes Reborn has begun, and a new preview teases Marvel's version of Batman working alongside Luke Cage, the new police commissioner. Rather than being Power Man with unbreakable skin like in the normal Marvel Universe, the remade universe of Heroes Reborn sees Luke Cage leading the police department, meeting with Nighthawk on rooftops as a mirror to DC Comics' Batman mythos. However, this new teaser for American Knights #1 indicates that things are about to get pretty complicated for Commissioner Cage, as a new vigilante will apparently make him reconsider his entire world view.
In Marvel's new Heroes Reborn event, the Squadron Supreme of America are Earth's Mightiest Heroes instead of the Avengers, who never assembled. However, almost every hero and villain has changed in some way as a result, and thus far Blade the Vampire Hunter is the only one who remembers the world as it's supposed to be. While the main Heroes Reborn event will be coming from Jason Aaron and Ed McGuinness, there will also be several other tie-in series, including American Knights, coming from writer Paul Grist and artists Christopher Allen and Marc Deering.
Related: Marvel's Last Avenger Has Completely Lost His Purpose
Now, preview images for American Knights #1 have been released that depict Commissioner Cage working with detectives Jessica Jones and Misty Knight in Washington D.C., all while answering to the Squadron's Supreme's Nighthawk. Meanwhile, the rise of a new vigilante known as Saint is generating concerns. Here's the synopsis and teaser images for the issue from Marvel Comics, courtesy of CBR.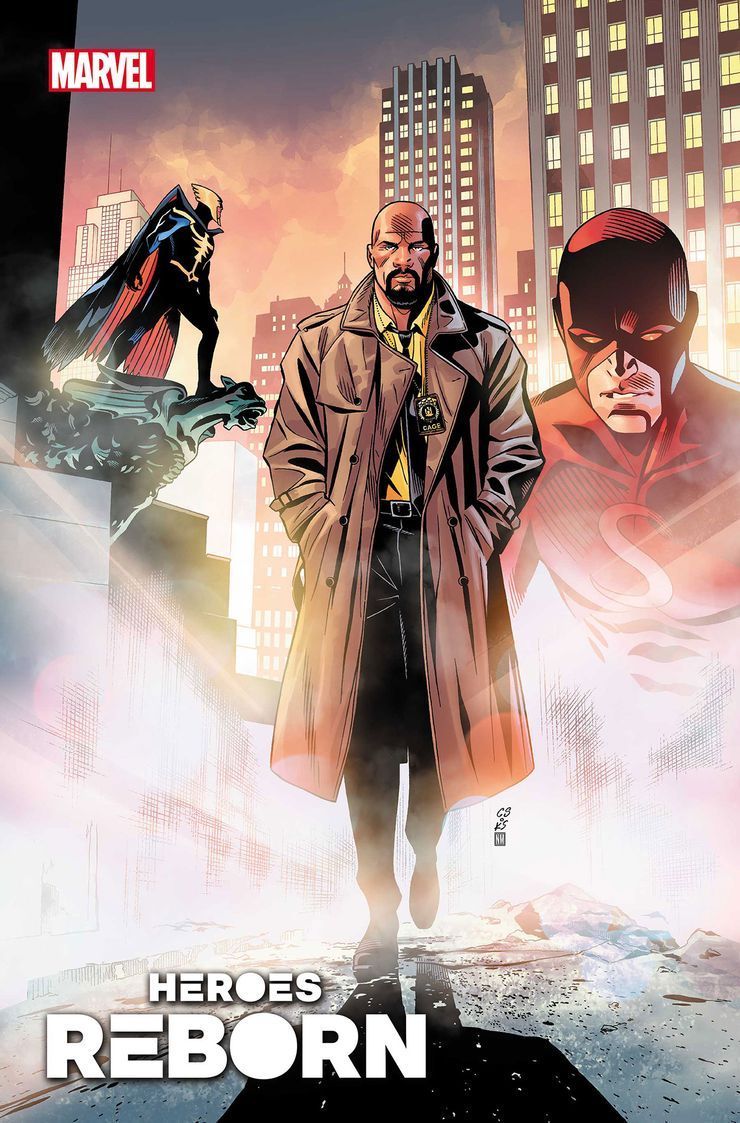 HEROES REBORN: AMERICAN KNIGHTS #1
PAUL GRIST (W) • CHRISTOPHER ALLEN, MARC DEERING (A) • Cover by CHRIS SPROUSE
Variant Cover by DECLAN SHALVEY
BACKED BY THE SQUADRON SUPREME, COMMISSIONER CAGE THINKS HE'S BULLETPROOF. HE'S DEAD WRONG.
And it'll take a Saint to prove it. Someone is cleaning up criminals who've escaped justice – and leaving a bloody trail in their wake. This is the Squadron's world, and the age of vigilantes is over. Police Commissioner Luke Cage has one job: Find the scum and eliminate them – before ambition takes them beyond the city streets.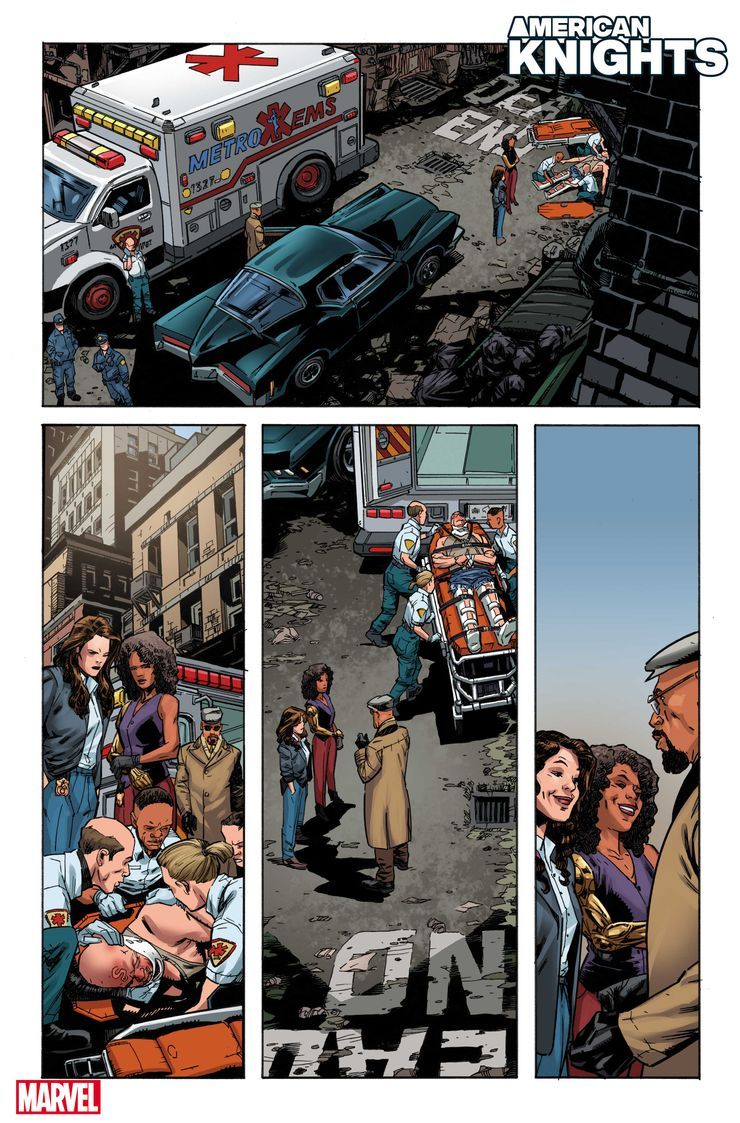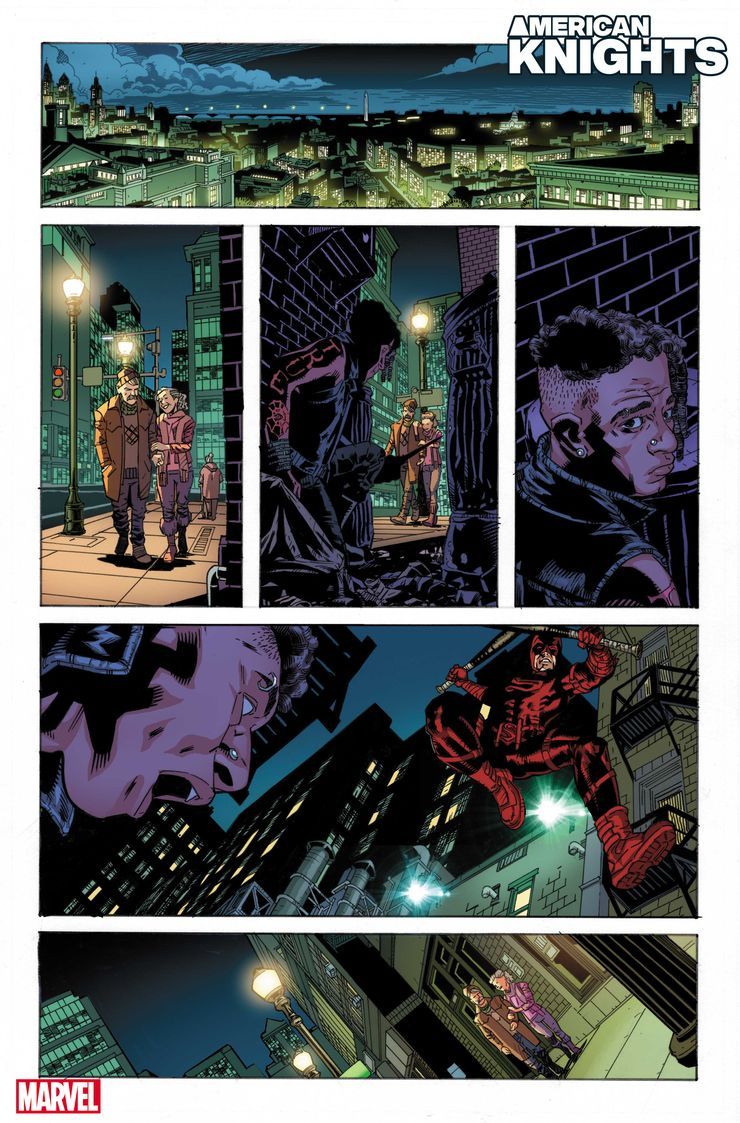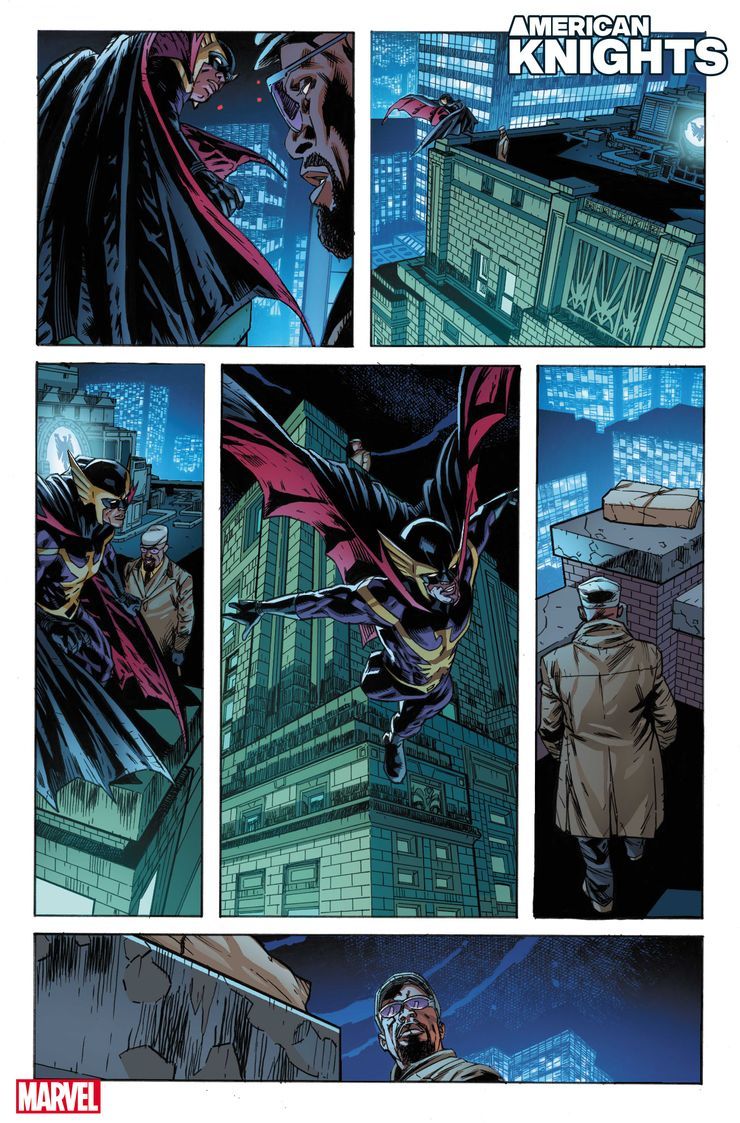 Thanks to the issue synopsis, it appears as though the Squadron has dictated that vigilantism is now illegal, though this new Saint is determined to catch his foes who managed to evade justice. It's pretty evident that Saint is this new universe's version of Matt Murdock's Daredevil, albeit one who might not be as trained, considering he's resorting to fighting with twin baseball bats. Regardless, it looks as though Commissioner Cage is going to be caught right in the middle, as he's seemingly been tasked by Nighthawk and the SSA to bring Saint down.
However it plays out, the analogies to DC's Batman, even in this preview alone, are palpable and it's certainly going to be interesting to see which hero Commissioner Cage ends up siding with. It seems as though Nighthawk and Saint are going to be set up as different, contrasting versions of DC's Dark Knight, with Nighthawk being the version the public accepts and fights with a team resembling the Justice League, while Saint will be the kind of Batman that seeks justice even when he's viewed as an outlaw. After all, he is using "bats" to fight crime at night. Fans will just have to wait and see how it all goes down for Luke Cage when American Knights #1 releases this June.
More: Marvel Calls Out Batman Ahead of Heroes Reborn