Lucifer Season 5B Photos Tease Epic Continuation of God's Arrival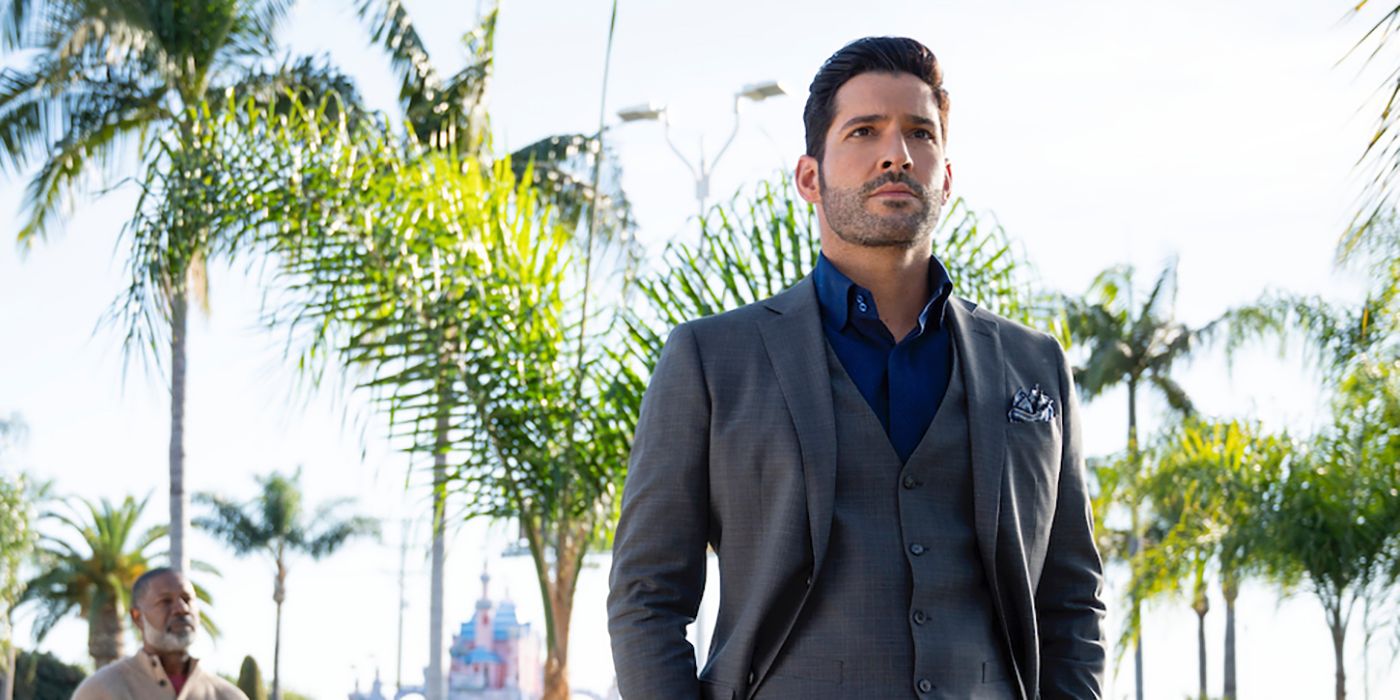 Netflix has unveiled new photos for season 5B of the hit fantasy police procedural Lucifer, giving viewers a first look at some of the epic events to come in the highly-anticipated new batch of episodes, including more of God's arrival. Based on the DC Comics/Vertigo character of the same name, Lucifer centers on the titular ruler of Hell as he leaves the underworld to run a nightclub in Los Angeles. He proceeds to get himself wrapped up in aiding the LAPD in solving various crimes, utilizing his power to draw out people's inner most desires and reveal the truth.
After running for three well-received seasons on Fox, the series was canceled due to low ratings before being subsequently revived by Netflix thanks to a large fan movement to see Lucifer saved. After debuting season 4 in May 2019, just a year after its Fox conclusion, viewers had been waiting with bated breath for both halves of season 5, with the first arriving last summer and the second set to release on May 28. Following the season 4 finale twist that saw Tom Ellis' Lucifer return to Hell, the first half of season 5 saw him come back to L.A. and his love Detective Chloe Decker while also facing off against his evil twin brother, archangel Michael (also Ellis). Season 5A ended with the arrival of their father, God, portrayed by Dennis Haysbert.
Related: What To Expect From Lucifer Season 5, Part 2
The new Lucifer season 5B images (via TVLine) tease what several of the characters will be up to when the show returns. They also offer another glimpse of God, as he stands behind Lucifer. The images for the epic next eight episodes can be viewed below.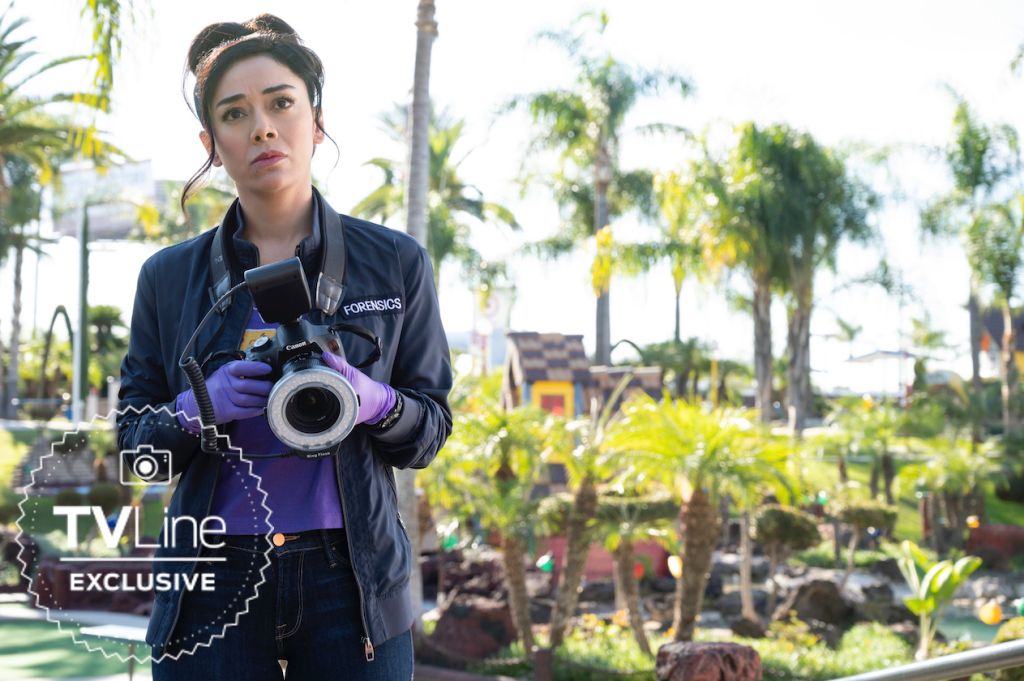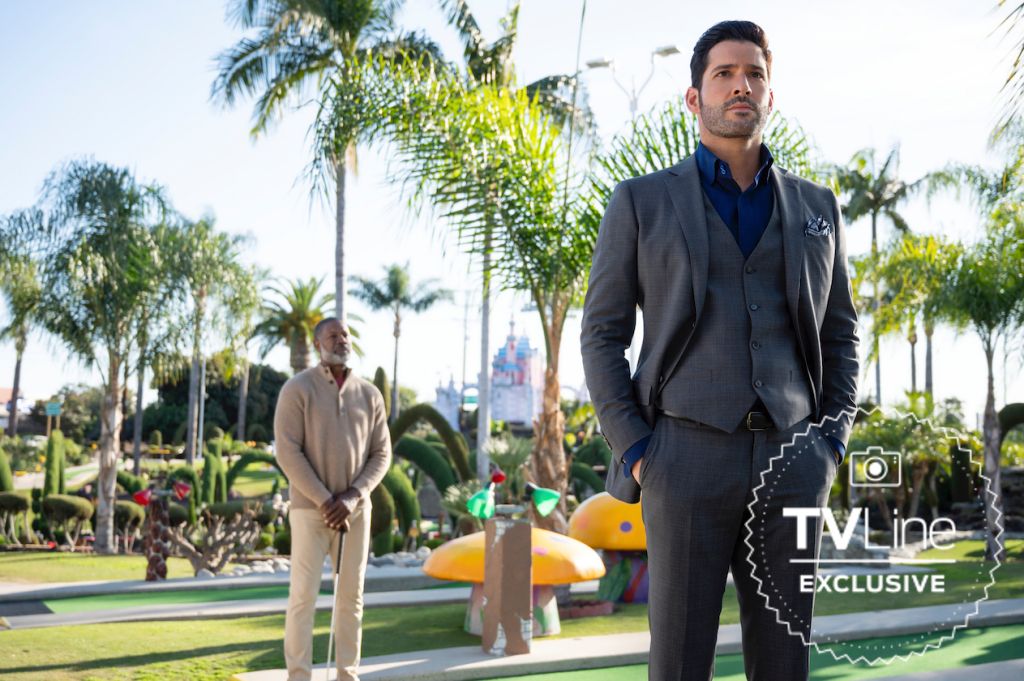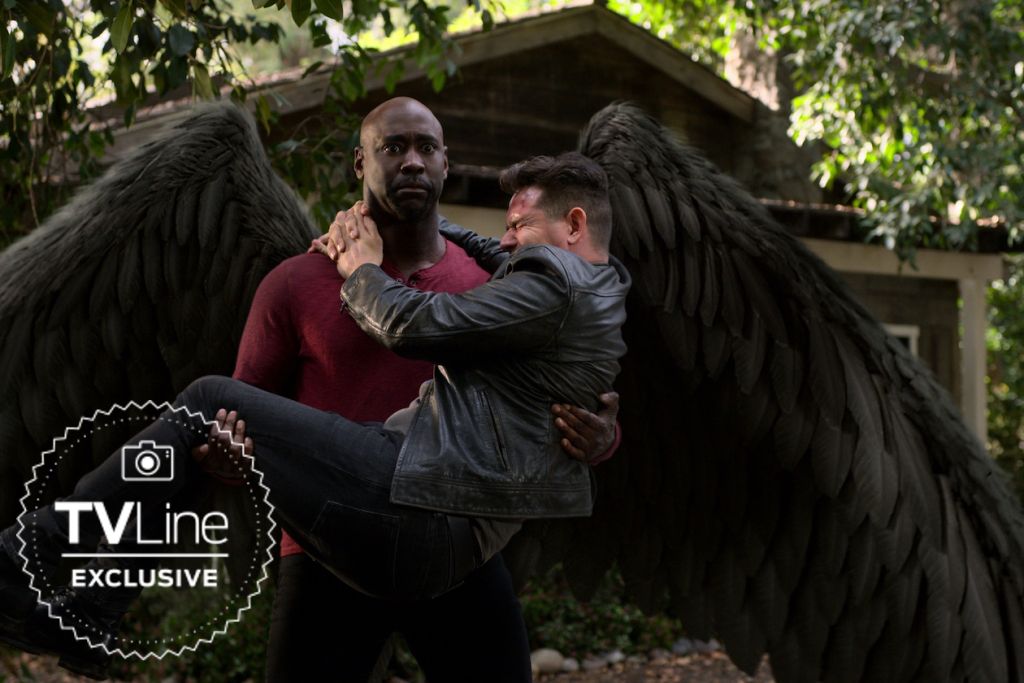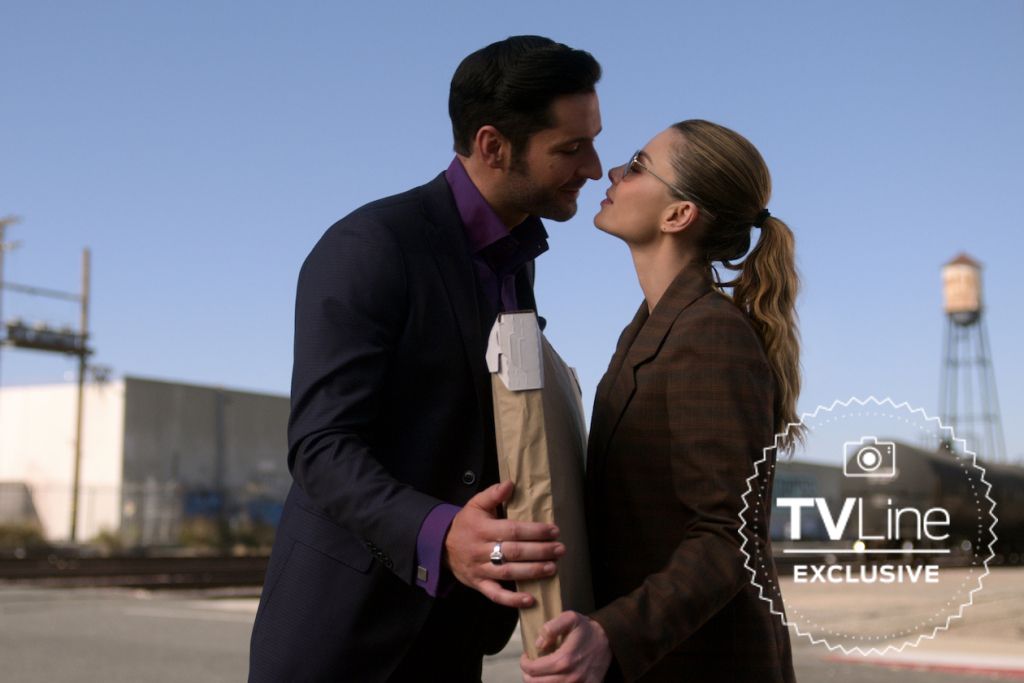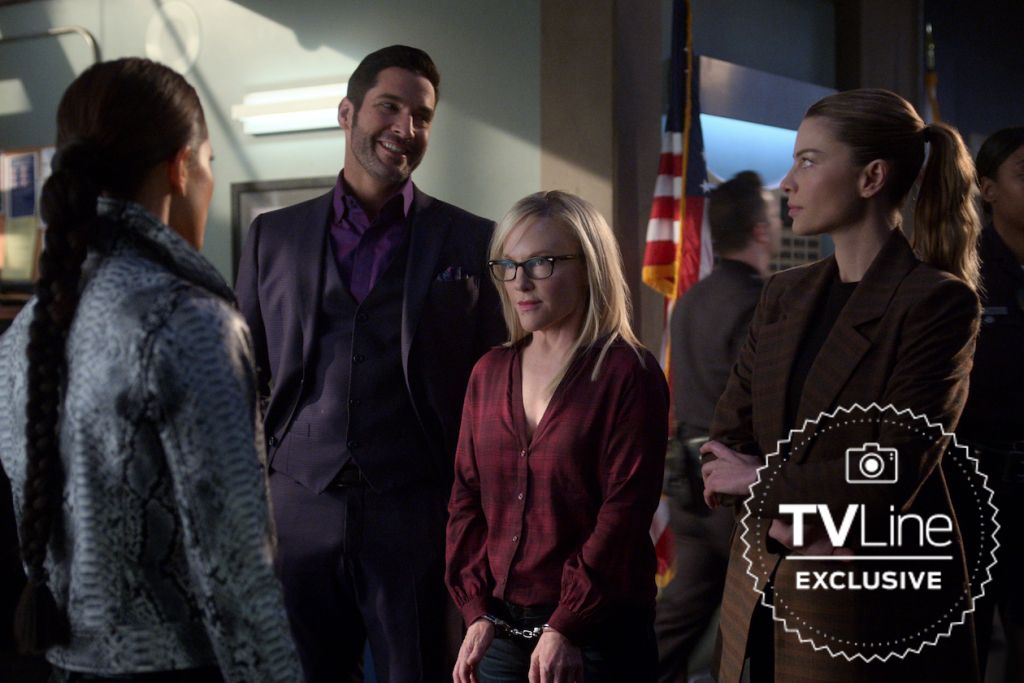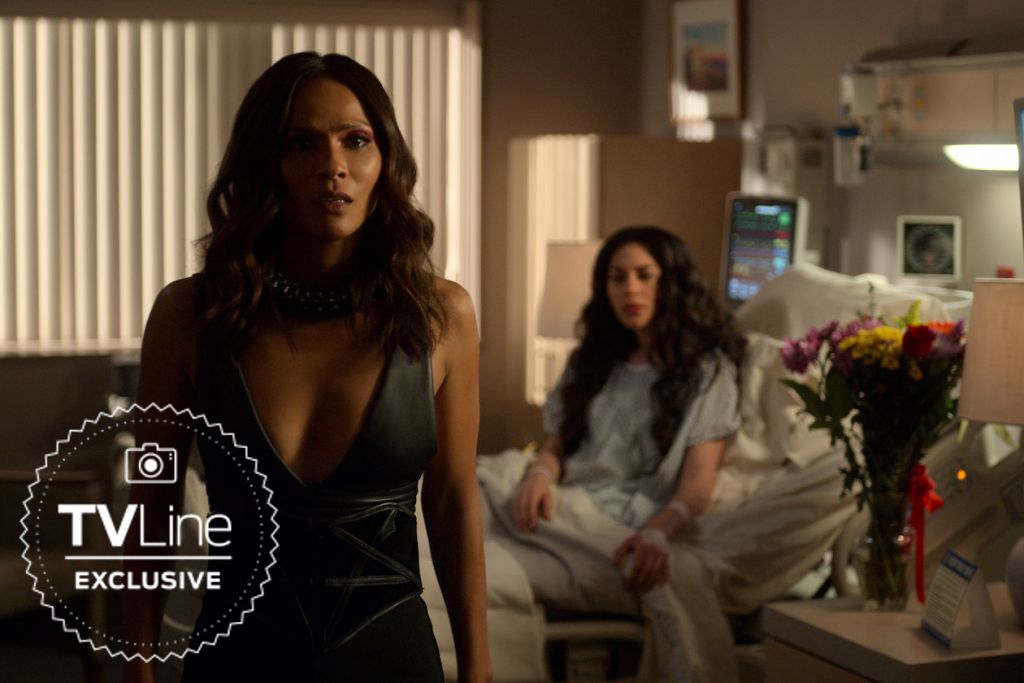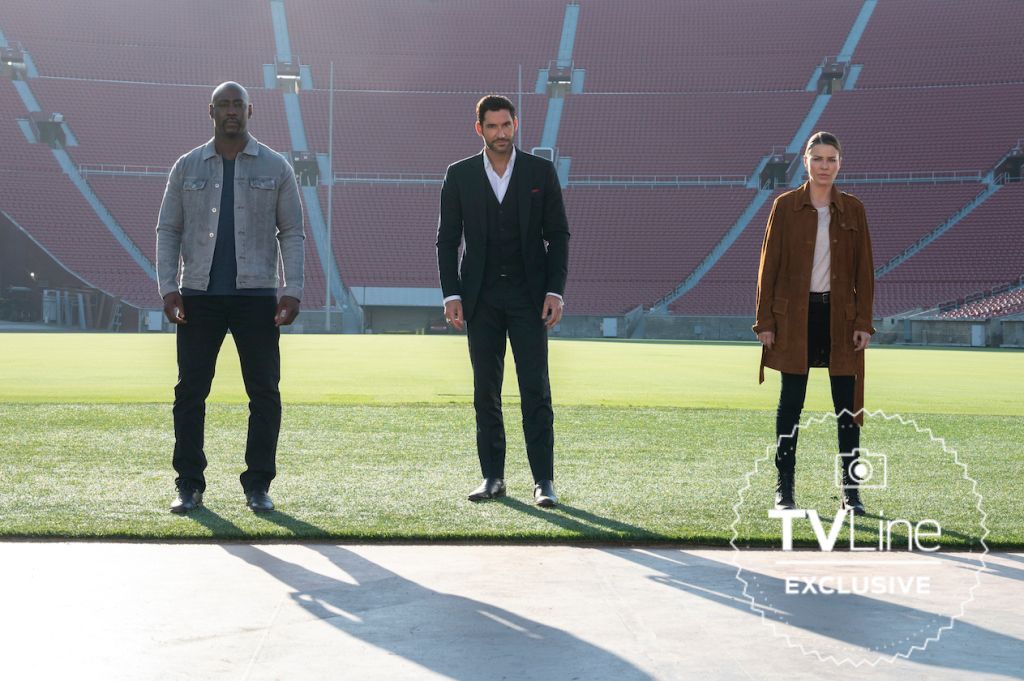 In addition to Haysbert, future episodes of Lucifer will see an ensemble roster of guest stars including Rob Benedict, recently well-known as Supernatural's God, Friday Night Lights vet Scott Porter, Alias actor Merrin Dungey, and Deadpool star Brianna Hildebrand. The first half of season 5 saw more genre-bending episodes including a noir flashback. Meanwhile, season 5B will feature the show's long-awaited musical outing. Given Lucifer's love for out of the box stories, it's certainly possible viewers will be treated to other fun episodes come May.
Plus, while the story was initially driving towards a conclusion with season 5 planned as the end, audiences can look forward to more devilish treats as a bonus season 6 of Lucifer wrapped production in late March. With that in mind, viewers will be able to enjoy season 5B more, as they'll know ten more episode of the series are still on the way. The new images suggest an exciting conclusion to season 5 before Lucifer returns for its final run of episodes.
More: Every TV Show Ending In 2021
Source: TVLine