Halo Infinite Reveals New Transport Warthog, Brutes, & Weapon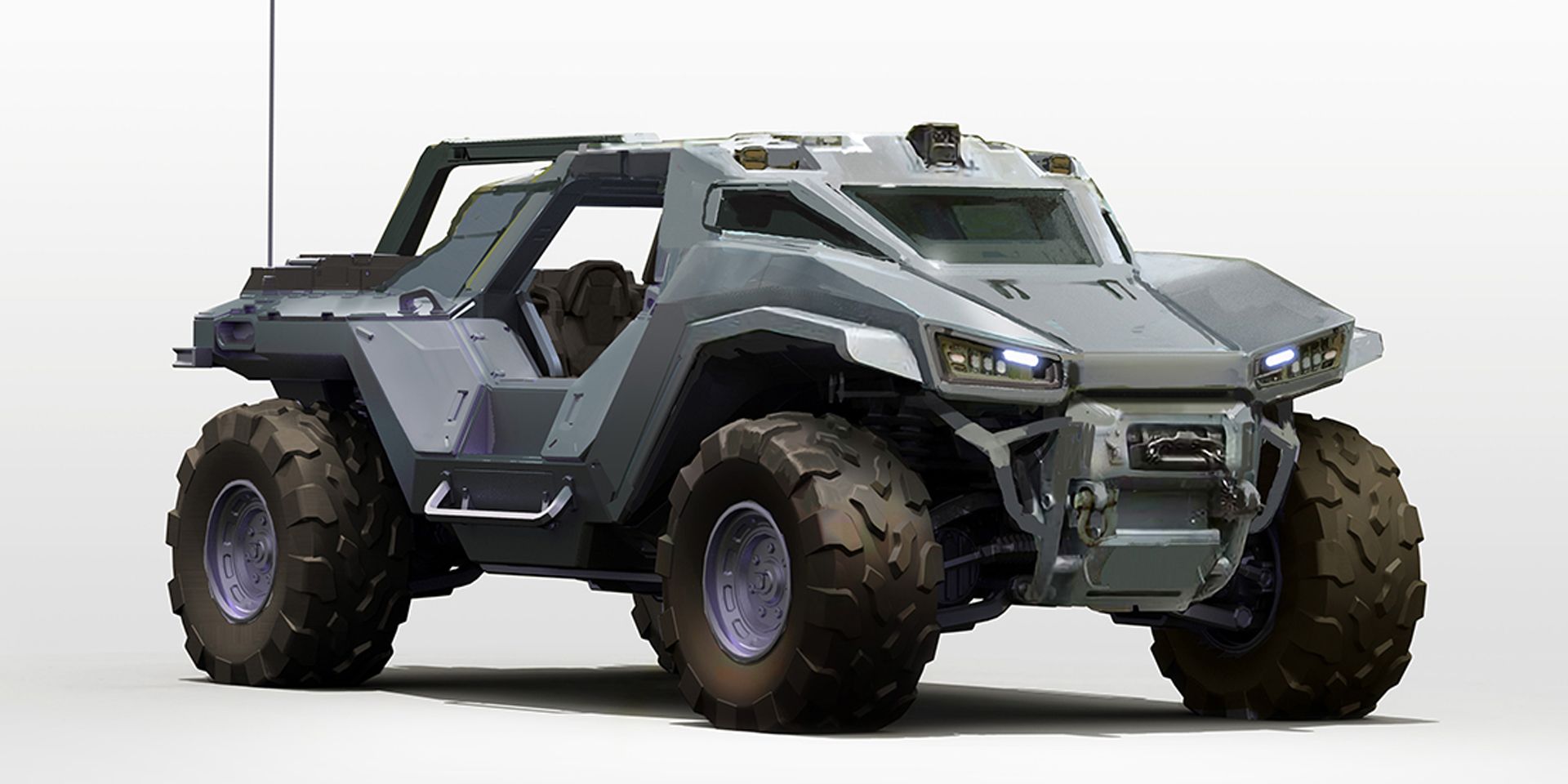 343 Industries has unveiled three small but new pieces of information about Halo Infinite, in theory still set to launch on PC and Xbox by the end of 2021. These include a new weapon, the Scrap Cannon, and a new wheeled vehicle, the Razorback, as well as two new Brute characters that Master Chief can expect to encounter on his journey.
Halo Infinite was originally poised to launch in tandem with the Xbox Series X/S in November 2020. Microsoft and its partners were so committed to that timetable that they put Master Chief on console box art, and a related Monster Energy promotion went ahead, offering in-game bonuses for a game people couldn't buy. August 2020 saw the title pushed into a vague 2021 launch window – possibly because of pandemic-related production delays, but likely also because of sharp criticisms about a July graphics demo. There's still a risk Halo Infinite could be pushed into 2022, since the pandemic is ongoing and Microsoft wants to avoid botching its biggest franchise.
Related: Halo Infinite's 343 Accused Of Crunch Development By Former Employee
The Scrap Cannon is a turret-mounted weapon belonging to the Banished's Brute forces, and was initially nicknamed the "gatling mortar," as explained by 343 Industries in a blog post. Master Chief will be able to fire it from a turret or detach it, much like some of Halo's other heavy weapons. This will presumably come at the cost of accuracy and movement speed – not the least because it would severely unbalance combat otherwise. The new vehicle, meanwhile, is the Razorback, described as a "more spacious and robust cousin" of the iconic four-wheeled Warthog. Based on concept art it should support more passengers, but it's unclear how many. There's also no sign of a turret, which may mean it will be dependent on crew firepower to fight back. 343's description could mean it will at least be tougher under siege. 343 also teased concept art of a pair of imposing Brute brothers, Hyperius and Tovarus, who will likely prove to be daunting foes in the game.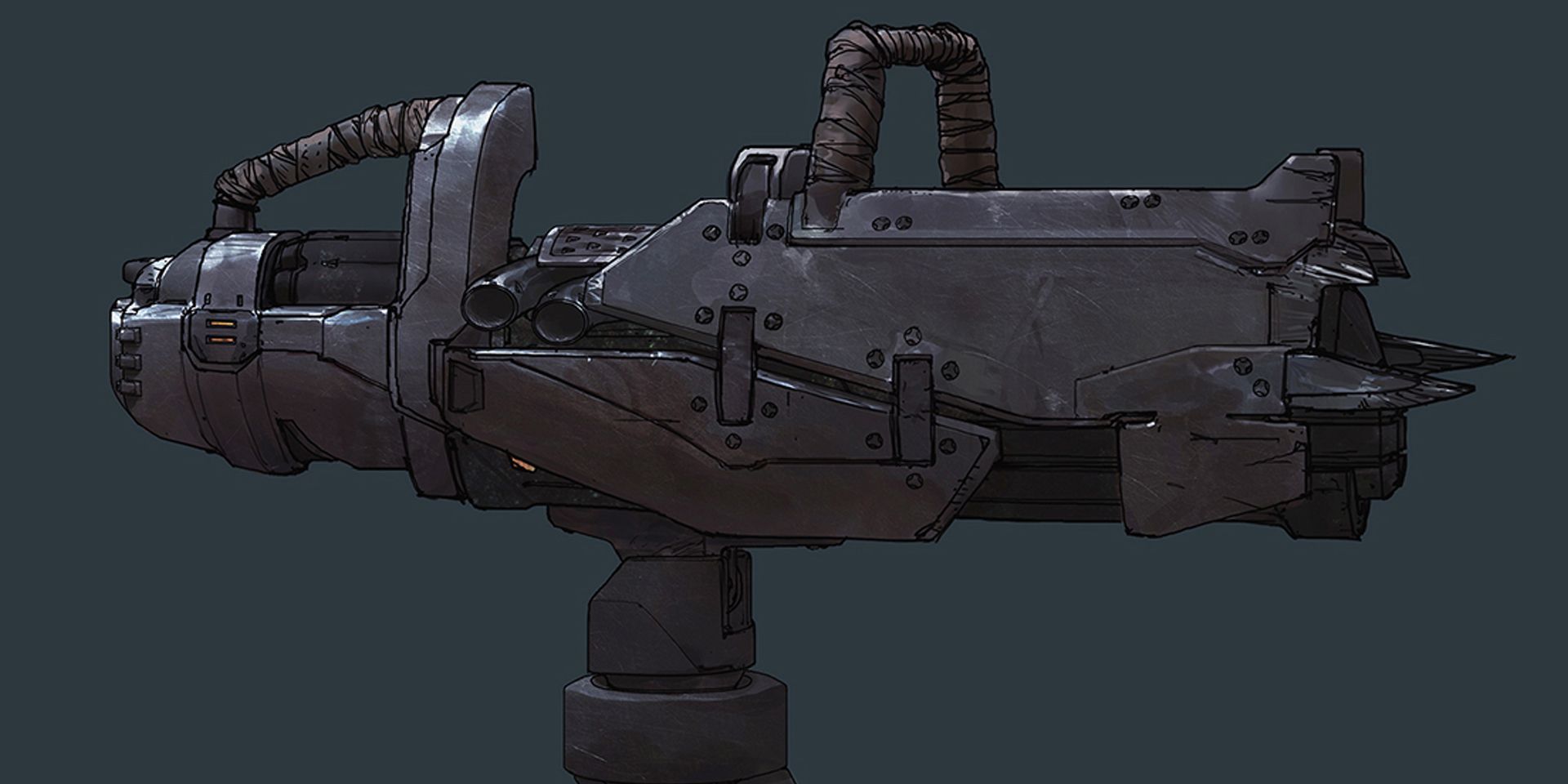 The studio is remaining quiet on a new launch date, but an updated Halo Infinite trailer is known to be in the works, which could premiere during E3 2021 this June. Updated campaign screenshots arrived towards the end of April, and indeed 343 has been slowly sharing a variety of other material in the hopes of appeasing fans. It has even suggested that there are "glorious plans afoot" for the summer – but it's unknown if this means anything beyond more preview media.
The Halo franchise has been mostly dormant since 2017, when the real-time strategy game Halo Wars 2 was released for PC and Xbox One. The last major FPS entry, Halo 5: Guardians, shipped in 2015. Reception was mostly favorable, even if some reviewers weren't happy with the campaign. In fact, Halo Infinite is expected to deliberately echo the first game in a few ways, even bringing back the Flood.
Next: Halo Infinite's Sidekick Pistol Has Been Completely Redesigned Since Last Year
Source: Halo Waypoint