GTA Online Players Celebrate Car Meet Update With Memes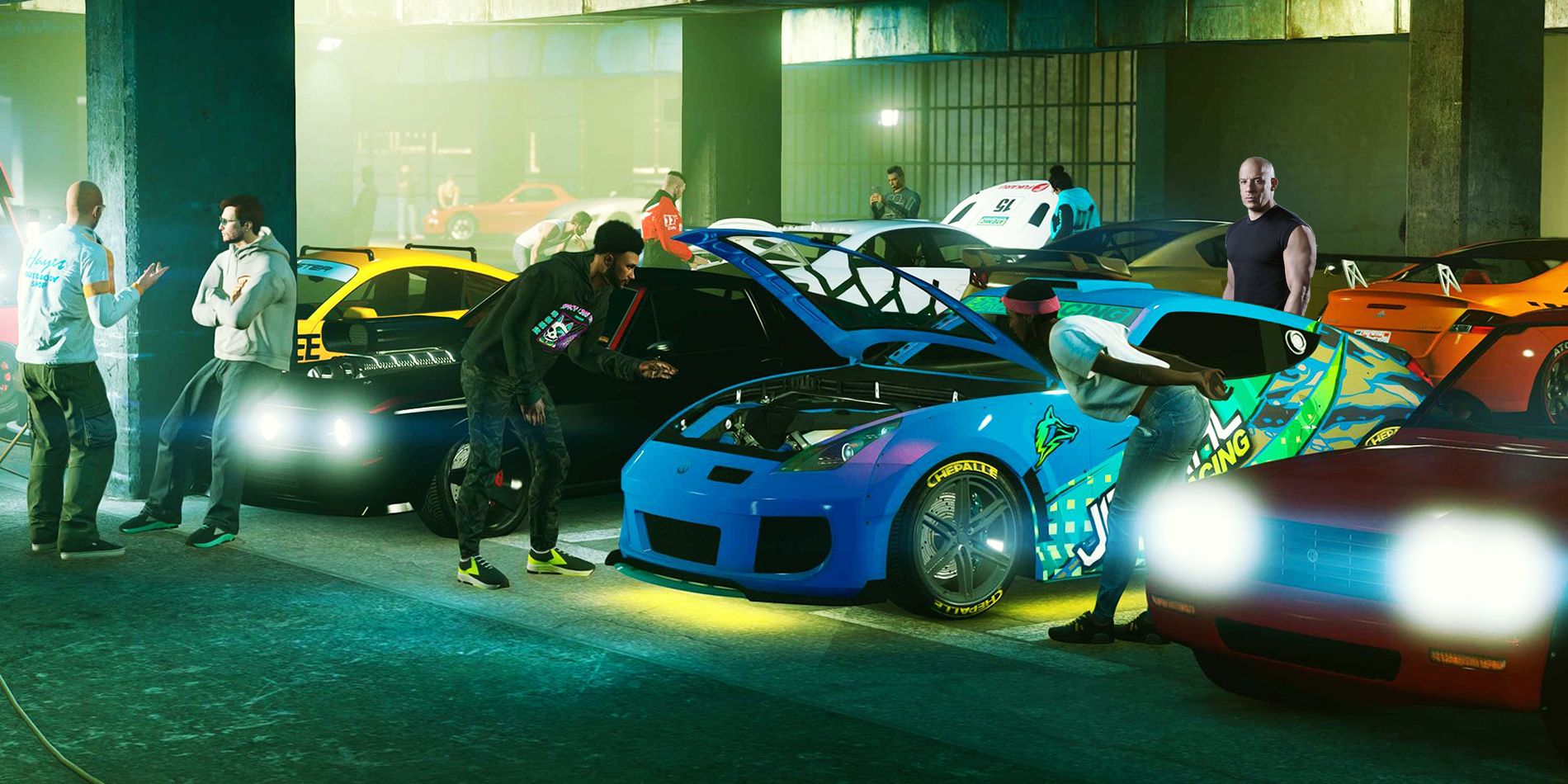 The Los Santos Tuners update for GTA Online just went live and already the internet has a swarm of memes celebrating the occasion. This was the first major content update of 2021 for GTA Online with the last one being the Cayo Perico Heist back in December of 2020.
Los Santos Tuners is a street racing-themed update for GTA Online with a Fast & Furious flavor that adds new cars, races, heists, and more to the game. There is even a new combat-free hub area where players can show off their vehicles to others and modify them in real-time. Los Santos Tuners appears to be one of the more exciting GTA Online updates in recent memory and players are already sharing their enthusiasm online in the form of memes.
Related: GTA Online: Every New Vehicle In The Los Santos Tuners Update
As usual, Reddit has become a prime hotspot to find some of the best memes paying homage to Los Santos Tuners. Redditors such as Minute_Resist243, DONP4CHEE, Babybirkinmonkey, and Papa_Swish have contributed to a steady meme stream and demonstrate just how broad of an appeal this update seems to have. A few even reference other major intellectual properties including the likes of Avengers: Endgame and The Fast & The Furious, the latter of which recently received its own immense amount of memeing.
Most of these memes demonstrate a level of excitement that has surrounded the anticipation for GTA Online updates in past years, but usually, that community feeling dissipates soon after GTA Online's update is revealed. Los Santos Tuners, however, seems to have a bit more promise than those other recent additions though it is still too early to tell just how impactful it will be. Rockstar appears to have bought some goodwill with the fanbase and perhaps even breathed a bit more life back into the title.
While the timing of the Los Santos Tuners release lines up with the one summer and one winter pattern Rockstar has developed over the last few years, it seems planned that this street racing themed update came on the heels of the most recent Fast & Furious movie. That franchise has become one of the top-grossing over the years with the ninth installment recently hitting theaters, which was somewhat of a big deal considering the world is still working its way out of the COVID-19 pandemic. Rockstar had the right content planned for the right time and hopefully, it lives up the hype for the GTA Online player base.
Next: GTA Online Will Have Exclusive Vehicle Upgrades On PS5, Xbox Series X/S
GTA Online is available on PS4, Xbox One, and PC.
Sources: Minute_Resist243/Reddit, DONP4CHEE/Reddit, Babybirkinmonkey/Reddit, Papa_Swish/Reddit