Genshin Impact 1.6 May Add Character Skins, According to Leaks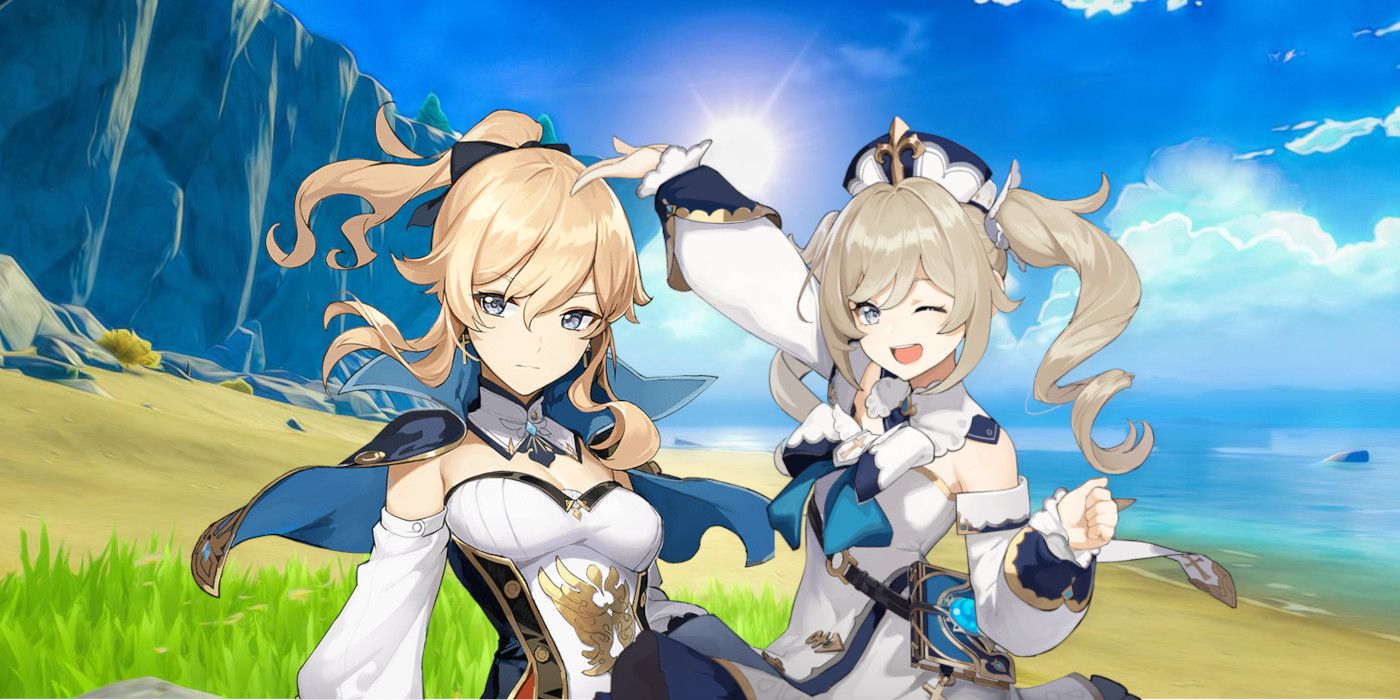 MiHoYo, developer of Genshin Impact, may be adding character skins to the game in its 1.6 update, if recent leaks are to be believed. The popular online gacha game currently only features different skins for the wind glider, a tool that players use to glide in mid-air through the game's open world similar to the paraglider found in The Legend of Zelda: Breath of the Wild. Players are able to unlock different looks for the wind gilder, which looks like a pair of wings, in different ways. Just a few months ago, KFC in China ran a promotion that offered Genshin Impact-branded buckets as well as a limited in-game skin for the wind glider.
The popularity of Genshin Impact, along with its regular content releases, have made leaks for the game surprisingly common. The most frequent leaks involve the game's yet-to-be-announced characters. Just recently, information on the 5-star character planned for the upcoming 1.6 update was leaked, revealing the character's name to be Kazuha, an Anemo sword user. Genshin Impact leaks have become so commonplace that MiHoYo has even threatened to discontinue its beta test program if leaks aren't stopped.
Related: Genshin Impact Housing System Used To Build Darkest Way To Heal Party
This latest leak, which comes courtesy of Project Celestia on Twitter, shows that character skins may finally be coming to Genshin Impact in the game's next major update. The account shared screenshots containing the splash art of skins for Jean and Barbara, two of the game's characters. Named Sea Breeze Dandelion and Summertime Sparkle, respectively, the alternate costumes feature a beach or summer theme, with Jean wearing a much more casual outfit than her regular garb and Barbara donning a sailor inspired ensemble. A 3D render of Barbara's alternate costume was also shared, revealing what it could look like in game.
According to Project Celestia, the leaked character skins are from the ongoing 1.6 update beta test and, as such, could be subject to change before the patch actually comes out in the future. The pictures should also be taken with a grain of salt, as with any information that has yet to be officially announced or unveiled. Project Celestia did previously share leaked information on the game's housing system, which proved to be accurate when the feature was announced and released alongside the game's 1.5 update.
Character skins are one of the features that many Genshin Impact fans have been wanting and asking MiHoYo for since the game was released last year. Even though they're only cosmetic, alternate costumes help renew player interest in the characters. Fans will just have to wait a few more weeks to see if the leaks prove to be accurate and find out exactly how MiHoYo plans to make character skins available.
Next: Genshin Impact's New Housing System Explained
Source: Project Celestia/Twitter