Destiny 2 Update Brings Back Hung Jury SR4 For Season of the Splicer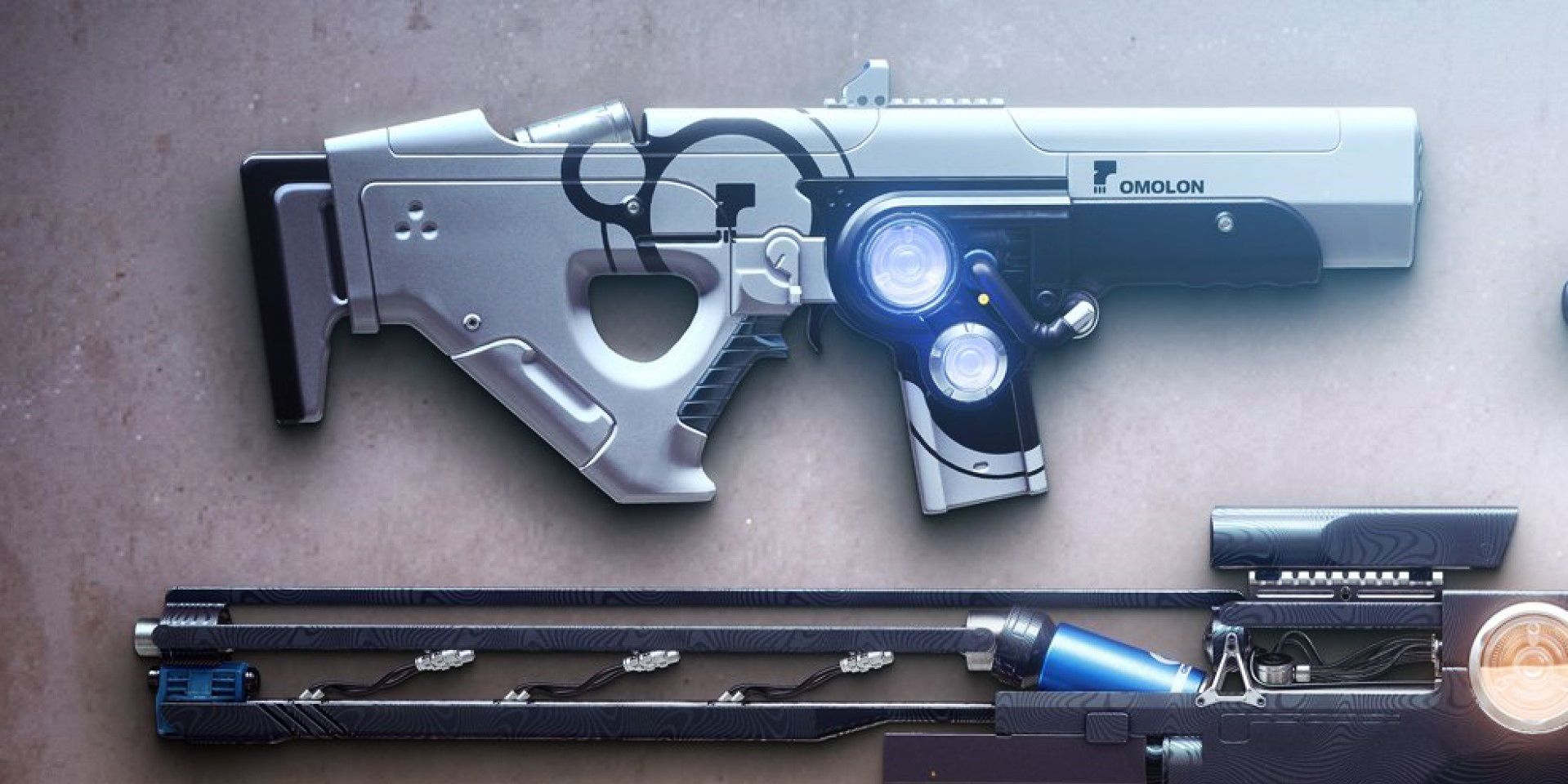 For the next season of Destiny 2, Season of the Splicer, Bungie has announced plans to add 12 Legendary weapons to possible loot – the most prominent of these being the original Destiny's Hung Jury SR4. The new season, the 14th for the online shooter, is currently slated to go live on May 11.
The Hung Jury SR4 was a Legendary Scout Rifle linked to the Dead Orbit faction and debuted with Destiny's The Taken King expansion in 2015. The gun offered not just high damage relative to its class, but Firefly and Triple Tap perks that made it possible to cause explosions and even regain ammunition with precise shooting. More superficially the gun had a striking "clean" look that can be recognizable even to non-Destiny fans.
Related: Destiny 2 Season 14 Trailer Reveals Vault Of Glass Raid's Return
Bungie is dishing out the Legendaries evenly as post-game rewards, offering four for Gambit, four for Crucible, and the last four for Vanguard Strikes, according to a news post. To get the Hung Jury SR4, players will have to track it down in Destiny's Nightfall activities, with each of the Strike-related Legendaries being featured in the weekly rotation. That means that the weapon will have its own week – Dexerto notes that playing at a higher difficulty should improve the odds of getting it with the best perks. Grandmaster Nightfalls should start June 22 and provide an Adept edition.
It's not yet clear if Bungie intends to change any of the gun's associated perks. That could theoretically be necessary for balancing reasons since part of the point of launching Destiny 2 was resetting the series' systems where it made sense. The Destiny games have always been in flux, however, so those systems have evolved, and any problems with reintroducing the Hung Jury SR4 could be solved in a patch. Many weapons have been retired for the sake of either balancing or keeping the game fresh.
As usual for Destiny 2 – and many other "service" games – Season of the Splicer will revolve around a battle pass. It will be divided into free and paid tiers, the latter probably costing around 1,000 Silver or $10 in real-world money, assuming it matches previous seasons. While both tiers will get access to things like the Solstice of Heroes event, only paid customers will get the full assortment of seasonal armor, gear, challenges, and other rewards. There will be 100 tiers in total, and the season is set to end on August 24 if everything goes according to plan.
Next: Destiny's Fantasy Concept Art Shows How Cool It Could Have Been
Destiny 2 is available on PS5, PS4, Xbox Series X/S, Xbox One, PC, and Google Stadia.
Source: Bungie, Dexerto