DC Promises 'The Warworld Saga' Will Be Bigger Than Death of Superman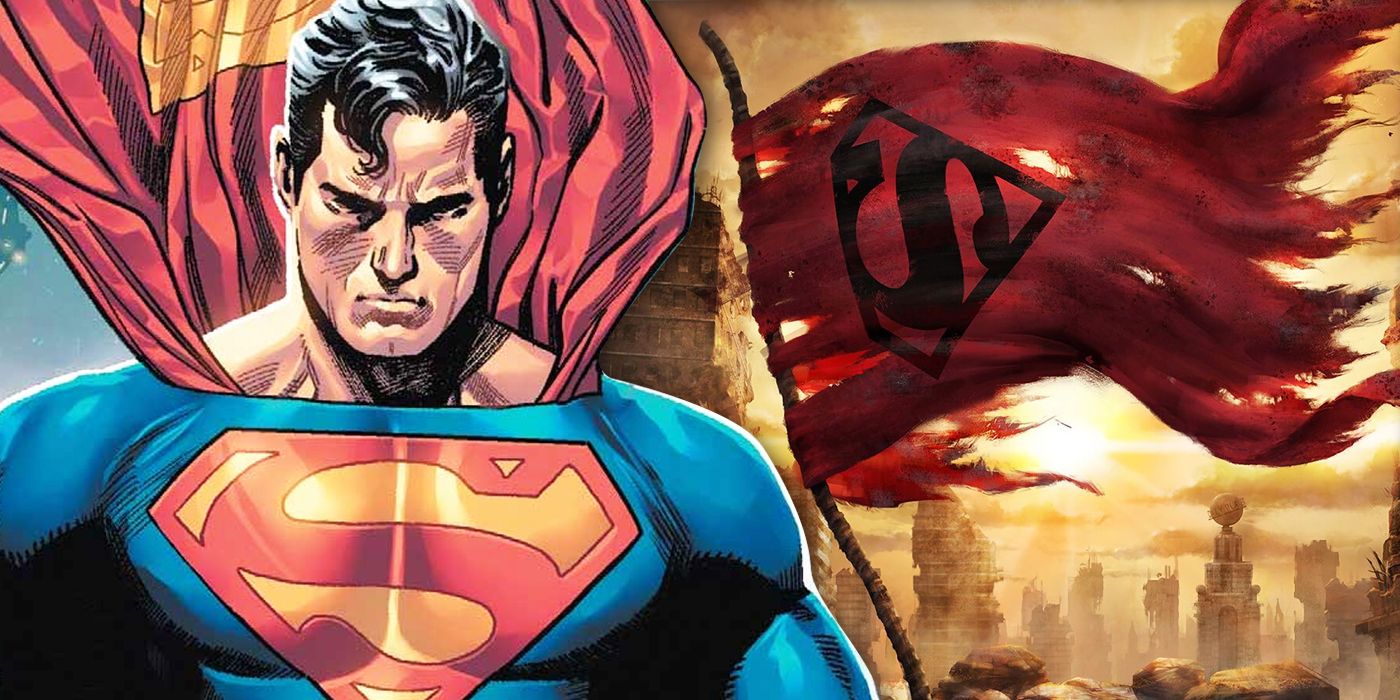 DC Comics has promised that Superman's next story, The Warworld Saga, will be bigger than the Death of Superman. Recently, Mongul was reintroduced in a brand-new form in the pages of Action Comics. The Warworld Rising arc, which is still currently ongoing, has been slowly building up to Superman and Mongul having their first confrontation. That's right, this version of Mongul isn't one that Superman has ever met before, he is someone completely new and more powerful.
The Death of Superman was a huge deal when it was first released. Superman #75, the issue where Superman died, became the top-selling comic of 1992. This came after word went out that DC planned to kill Superman, which instantly gripped both readers and the media. DC's unprecedented choice to kill the Man of Steel was extremely bold and probably the biggest move the publisher had made since Crisis on Infinite Earths. Naturally, The Death of Superman has gone down in the history books as one of DC's most notable events.
Related: The Return of Superman's Creepiest Romance Being Teased By DC
Now, in the solicitation for Action Comics #1036, DC has promised that Superman's Warworld Saga story will be the biggest event since The Death of Superman. DC's promise is huge considering how popular the 1992 event was. Further hyping the event, during writer Phillip Kennedy Johnson's recent comments at the Comic-Con@Home 2021 panel for Superman, he used words like "epic" and "big" to describe the upcoming story. He added that Superman will be seen in "a bigger frame" than fans have seen him in before. Check out the preview art and details below.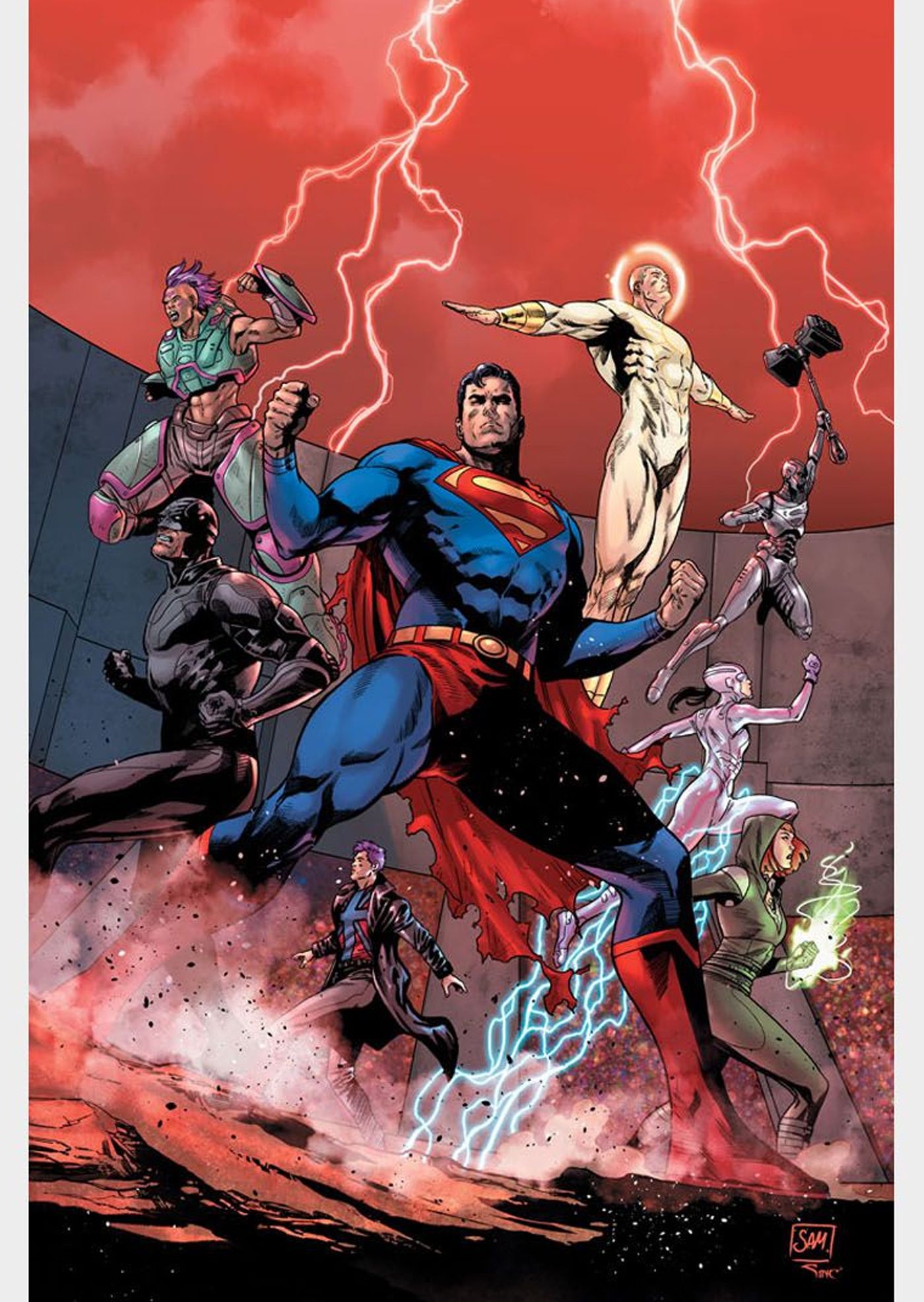 ACTION COMICS #1036
Writers: PHILLIP KENNEDY JOHNSON and SEAN LEWIS
Artists: DANIEL SAMPERE and SAMI BASRI
Cover: DANIEL SAMPERE
Variant Cover: JULIAN TOTINO TEDESCO
$4.99 | 40 pages | $5.99 US Variant (Card Stock)
ON SALE 10/26/21
THE WARWORLD SAGA BEGINS! After learning of an enslaved race with mysterious ties to Krypton, Superman and the Authority travel across the galaxy to dethrone the new Mongul and liberate Warworld. Introducing new characters and a new corner of the DC Universe, the biggest Superman event since the Death and Return of Superman begins HERE!
Not only will Superman be heading to Warworld to fight Mongul, but so will The Authority, a newly formed team who will have the Man of Steel's back. The events of Grant Morrison and Mikel Janin's Superman and the Authority will directly tie into The Warworld Saga in Action Comics. Even DC's most powerful hero needs help sometimes and Superman knows that he can't defeat this new and advanced version of Mongul alone. So, Superman enlists Manchester Black to bring together a team of rogues to assist him on his Warworld mission. It seems that the Justice League's heroes may not be the right fit for the plan that Superman has in mind, but The Authority's members are perfect for the job.
It's exciting to see DC Comics doing teasers on this level as it's bound to garner interest. If they continue to talk about Action Comics' next arc like it's the biggest thing they've done since The Death and Return of Superman, people are bound to be clamoring for the next issue. Even without the enticing previews, Superman facing off against the ultimate version of Mongul is a big selling point on its own, especially since DC would've been teasing their fight for almost six months by the time Superman actually goes to Warworld. Action Comics #1036 releases on October 26 in comic book stores and on digital platforms.
Next: DC Confirms The New Superman is As "Super Hot" As The Original