10 Movies Like Netflix's Things Heard & Seen, Ranked | ScreenRant
Netflix's new psychological horror film Things Heard & Seen has been captivating audiences since making its platform premiere in 2021. At its core, the Shari Springer Berman and Robert Pulcini film functions as a dressed-up haunted house yarn full of narrative red herrings, atmospheric dread, and a mystifyingly ambiguous conclusion.
RELATED: Amanda Seyfried's 10 Best Movies, Ranked (According To IMDb)
Amanda Seyfried stars as Catherine Clare in the film, an artist who moves into a mysterious new manse with her equally creative husband, George (James Norton). When things go bump in the night, their marriage begins to fray in unpredictable ways. Although the film has drawn middling reviews, there are horror movies that tackle a similar topic with far better results.
10

What Lies Beneath (2000)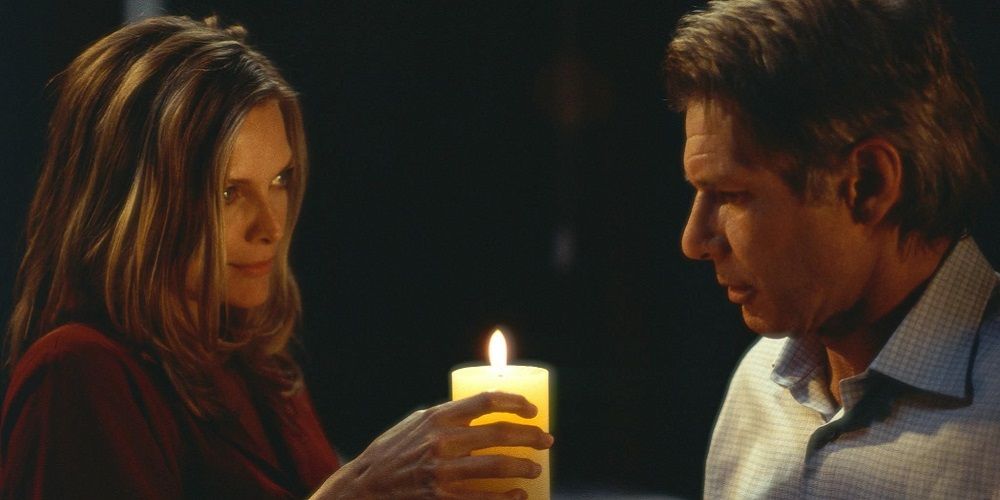 Robert Zemeckis' underrated tale of psychological dread in What Lies Beneath is the perfect follow-up to Things Heard & Seen. Both feature strong female characters dealing with their shady husbands' infidelity while fending off supernatural spirits.
The Hitchcockian horror yarn follows Claire Spencer (Michelle Pfeiffer), the wife of reputable university scientist Norman (Harrison Ford). Upon taking refuge in their idyllic Vermont lakehouse, Claire is stalked and tormented by a ghost that resembles herself, leading to a harrowing discovery in Norman's past.
9

The Amityville Horror (1979)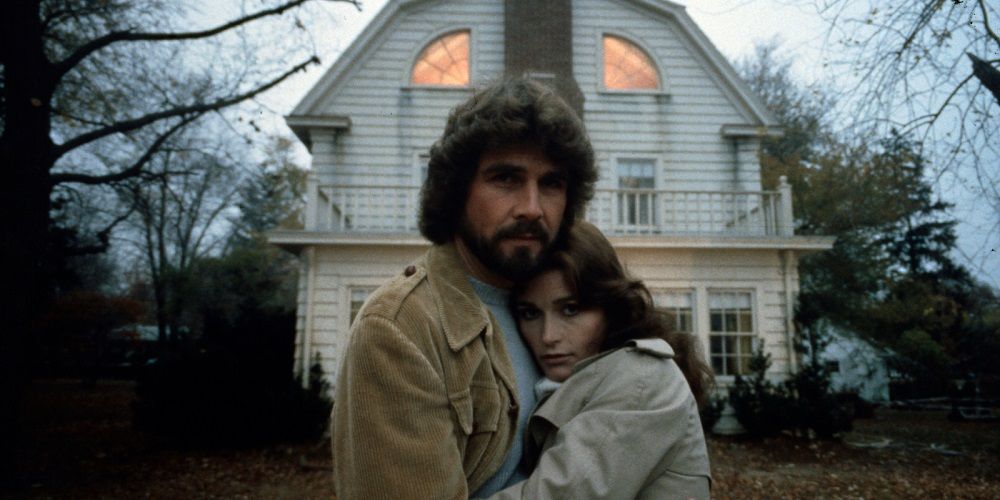 In Things Heard & Seen, Catherine makes a mortifying discovery redolent of the 1979 horror classic The Amityville Horror. At the party she attends, Catherine learns the former residents of the house had a father who killed their mother in a murder-suicide.
RELATED: The Amityville Horror: Every Movie Ranked From Worst To Best (According To IMDb)
In The Amityville Horror, the infamous haunted house is besieged by the vengeful spirit of the deceased DeFeo family who was killed at the hands of their own relative, Ronald Jr. Both films feature hair-raising haunts inside their accursed abodes.
8

Crimson Peak (2015)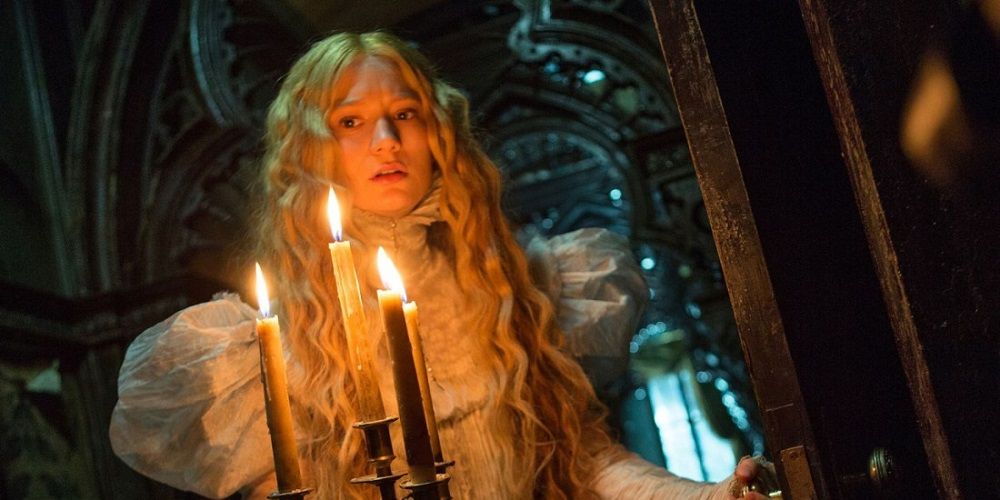 Guillermo del Toro's heartfelt ode to Gothic horror romance in Crimson Peak features one of the most entertaining female-driven haunted house stories of the recent past.
Mia Wasikowska plays Edith Cushing, an aspiring novelist in America at the turn of the century. Upon marrying the wealthy Englishman Thomas Sharpe (Tom Hiddleston), Edith moves to Sharpe's moldering ancestral mansion that sits atop a deposit of blood-red clay. It doesn't take long for Edith to realize the decaying manse has a haunted life of its own.
7

The Picture Of Dorian Gray (1945)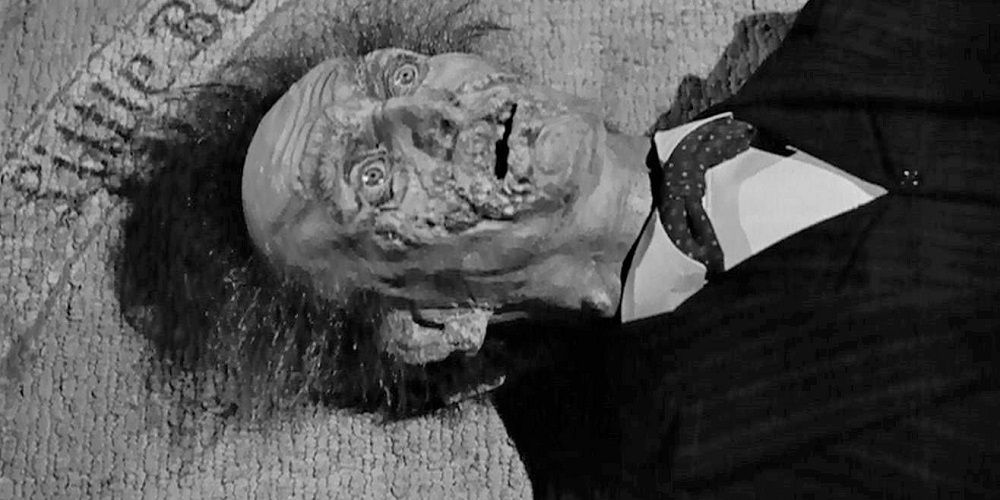 Since a vital subplot of Things Heard & Seen revolves around a series of cryptically haunted art paintings, it's only right to defer to the definitive horror film about the sinister subject. Enter The Picture of Dorian Gray.
RELATED: 10 Classic Horror Movies You Haven't Heard About, But Should See
Based on the classic Oscar Wilde novel, The Picture of Dorian Gray traces the undying youth and beauty of the title character after wishing that his portrait could grow old instead. In exchange for his permanent agelessness, Dorian Gray essentially sells his corrupt soul to the devil, who slowly reveals Gray's internal demons.
6

The Changeling (1980)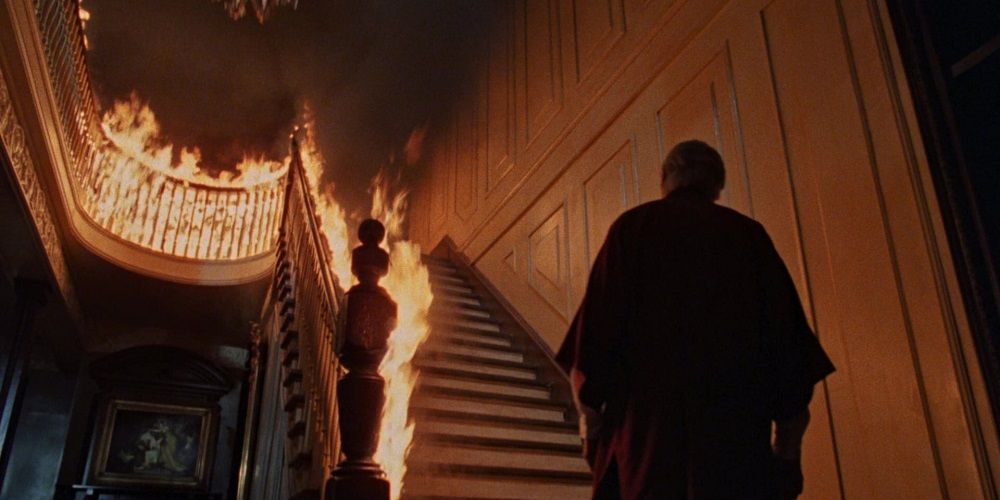 Set in the same year of 1980 as Things Heard & Seen, Peter Medak's The Changeling is one of the most bone-chilling haunted house movies ever made. Oscar-winning actor George C. Scott gives a towering turn as John Russell, a single man mourning the death of his wife and daughter in a car accident.
Upon renting a creepy Victorian mansion in Seattle, John is instantly beset by a series of bizarre phenomena inside the house, including his daughter's toy ball bouncing down the staircase. After researching the history of the house, John discovers a young boy was murdered there in 1906.
5

The Conjuring (2013)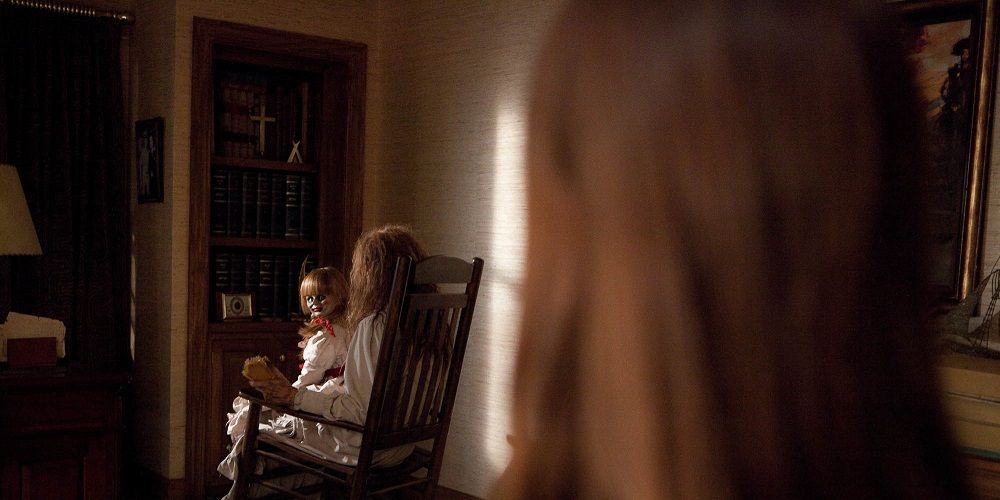 The original Conjuring movie is a similar but superior supernatural haunted house flick to watch after Things Heard & Seen.
RELATED: The Scariest Deaths In The Conjuring Franchise, Ranked
Directed by James Wan, The Conjuring centers on real-life paranormal investigators Ed (Patrick Wilson) and Lorraine Warren (Vera Farmiga) as they arrive on a rural Rhode Island farm in 1971. There to examine a skein of inexplicable phenomena, the Warrens attempt to exercise a sinister force of evil and protect the Perron family from imminent danger.
4

The Others (2000)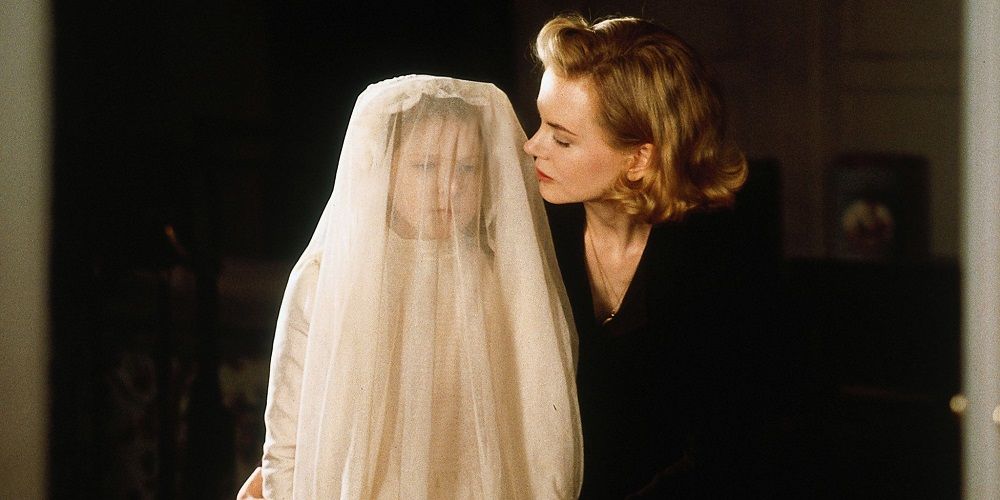 Alejandro Amenabar's The Others is another splendid female-driven psychological horror film that depends on the impact of its gut-punching finale. Nicole Kidman stars as Grace Stewart, a woman who suspects something isn't quite right in her New Jersey mansion during WWII.
With two pallid, photosensitive children that she must keep away from various light sources, Grace hires a trio of servants to carry the load. However, Grace is increasingly wracked by eerie inexplicable occurrences inside the mansion, all of which culminates in a shocking twist ending.
3

The Innocents (1961)
The Others owes a great deal to Jack Clayton's 1961 horror film The Innocents, which also centers on a strong-willed single woman looking after a pair of children in a lavish Victorian mansion with a troubling past.
RELATED: The Most Shocking Horror Movies From Each Year Of The 1960s
Deborah Kerr stars as Miss Giddens, a young caretaker hired to look after orphaned siblings Flora (Pamela Franklin) and Miles (Martin Stephens). However, as soon as she arrives, Miss Giddens suspects that the palatial estate is haunted by the ghost of its former housekeeper while the children are being manipulated by an evil servant.
2

Hereditary (2018)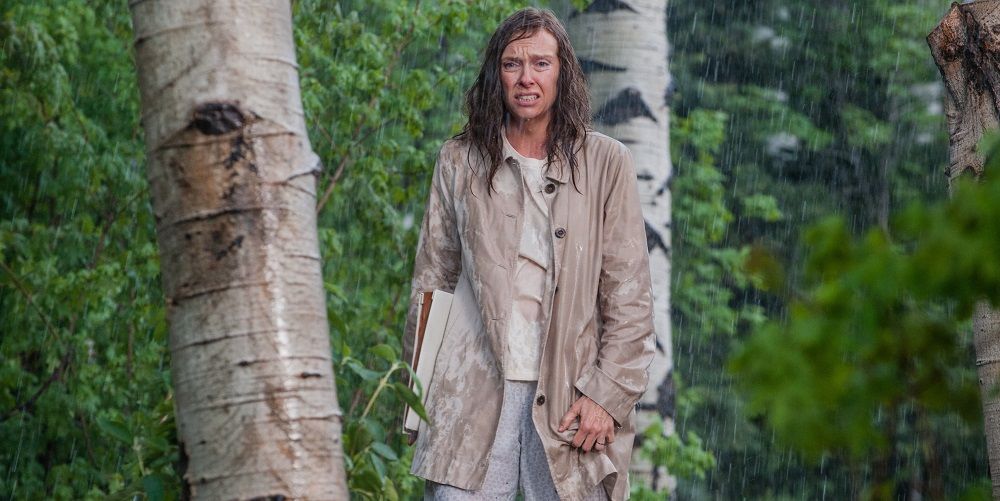 Ari Aster's terrifying story in Hereditary traces the Graham family in the immediate aftermath of their beloved matriarch and the severe psychological unraveling it causes them.
Beginning as a compelling drama that naturally devolves into truly maddening horror, Annie (Toni Collette) and her two children become increasingly tormented by a demonic presence in their house, which may or may not be a metaphorical manifestation of grief.
1

Poltergeist (1982)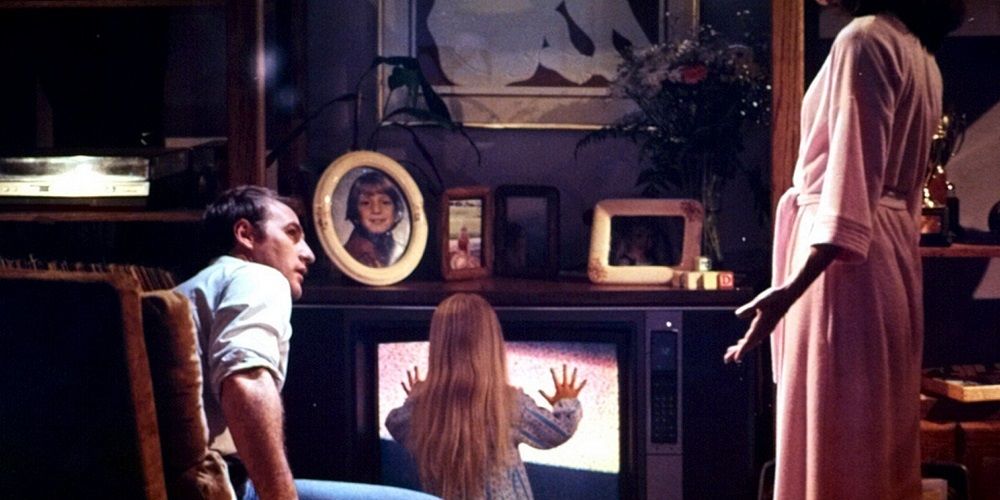 A real argument can be made that Steven Spielberg's Poltergeist is the single greatest haunted house horror movie of all time. A nearly perfect film, the story of the Freeling family's idyllic suburban home being targeted by spirits from another dimension is nearly unbeatable.
When the youngest Freeling sibling Carol Anne (Heather O'Rourke) is kidnapped by a sinister spirit, her family enlists the help of medium Tangina (Zelda Rubenstein) to clear the house of all supernatural activity. However, the séance only enrages the ghostly presence even further and leads to a harrowing onslaught of paranormal violence.
NEXT: 10 Underrated 2000s Horror Movies You Can Stream Today on Amazon Prime