10 Best High School Graduation TV Episodes, Ranked According To IMDb
Graduating high school is one of the biggest life milestones a person can achieve. It's a monumental moment that is the culmination of over a decade worth of schooling and, for many, it marks the end of childhood and the start of adulthood. And of course, it's a reason to celebrate.
RELATED: The 10 Best High School Prom Movies Scenes Of All Time 
Since graduating high school is such a common part of life, it's no surprise that nearly every television show that features a teenager has a graduation episode. Over the many decades that television has been around, there have been hundreds of high school graduations depicted all in different ways. And the trend only continues today, as fans watch their favorite teenagers grace the stage in, what is usually, a bittersweet moment.
10

13 Reasons Why – "Graduation" (Season 4, Episode 10) – 7.8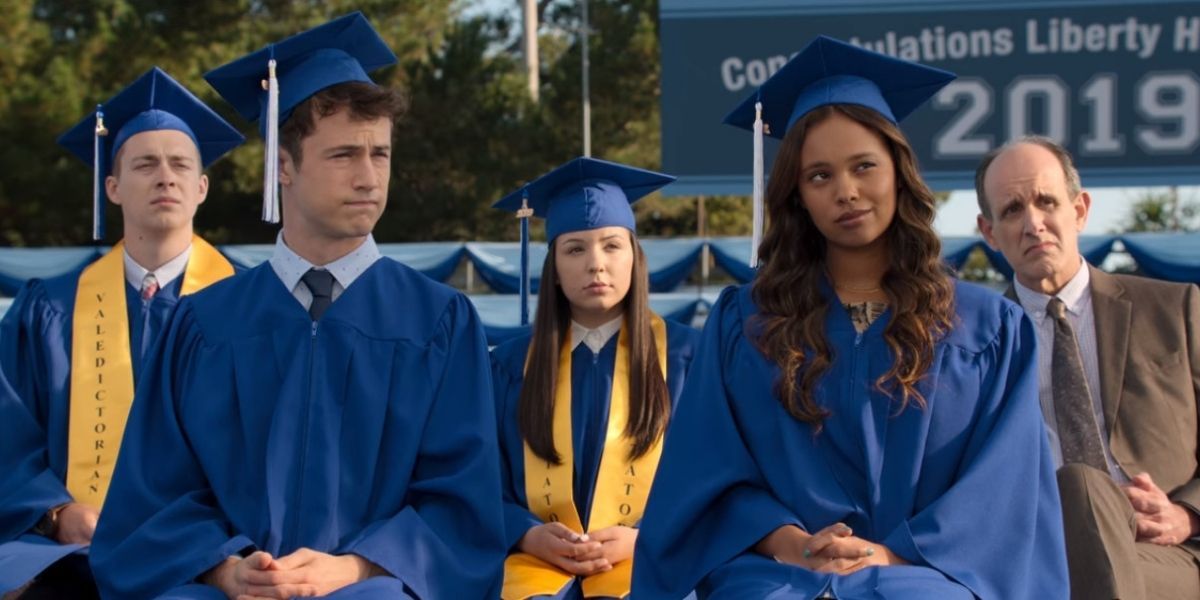 Netflix's teen drama series 13 Reasons Why is mostly remembered for being one of the streaming service's most controversial shows of all time, but it also has one of the best graduation episodes in recent years.
After a tumultuous high school experience, which included the loss of five students from their class, the seniors at Liberty High finally got to walk across the stage. The episode is a long, emotional one (and contains a tragic character death in the first half), but it all pays off when fans finally get to see their surviving favorites cross the stage. Clay and Jess both give emotional speeches and the episode ends with the original cast of the first season gathered together to bury Hannah's tapes, once and for all.
9

Dawson's Creek – "The Graduate" (Season 4, Episode 22) – 8.0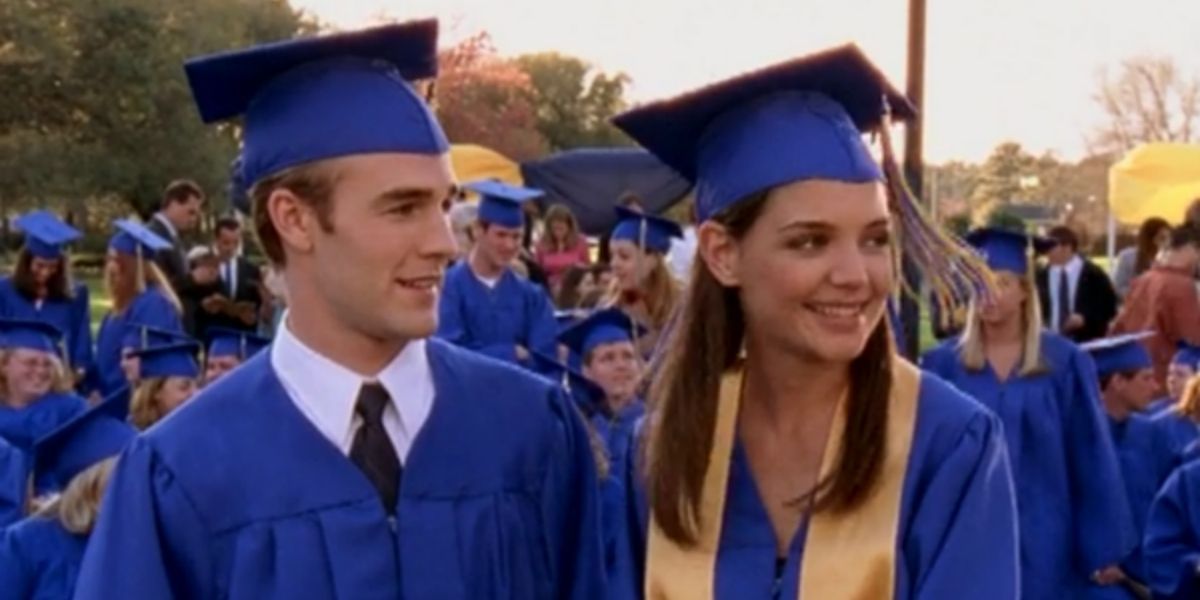 Dawson's Creek is one of the quintessential teen drama shows of all time. As such, it's no surprise that the graduation episode is a fan favorite and one that every graduating senior should watch at least once.
In true teenage angst fashion, this graduation tackles all the complex emotions that arise from graduating – from happiness and downright fear of what comes next to the threat of not being able to graduate at all. In the end, Joey gives a heartwarming speech that makes it all worthwhile.
8

The Middle – "The Graduation" (Season 4, Episode 24) – 8.0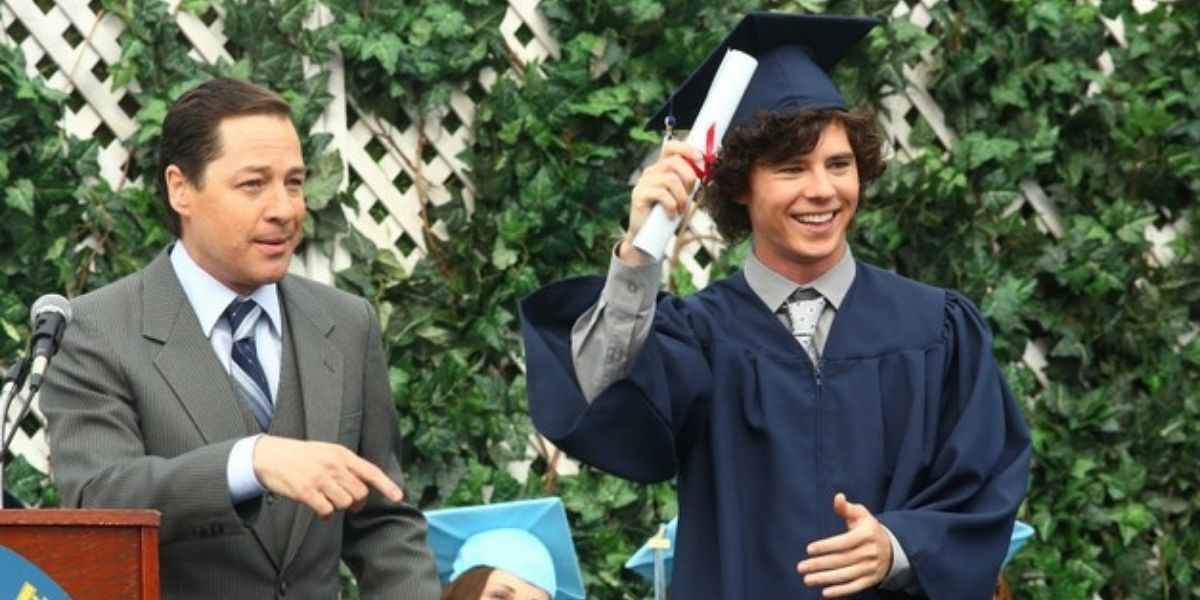 The Middle is one of the most underrated family sitcoms of recent years, which is a shame considering just how funny and heartfelt it is. While The Middle had several graduation episodes over the years, but Axl's high school graduation remains a fan favorite.
What makes this graduation episode so memorable is that fans are shown how important graduating is for both the graduate and the parents. Frankie and Axl spend the entire episode arguing and continuing down the days until Axl is gone, only for them to both realize how much they're going to miss each other next year once the diploma is in Axl's hand.
7

Degrassi: The Next Generation – "The Time Of My Life" (Season 12, Episode 39-40) – 8.3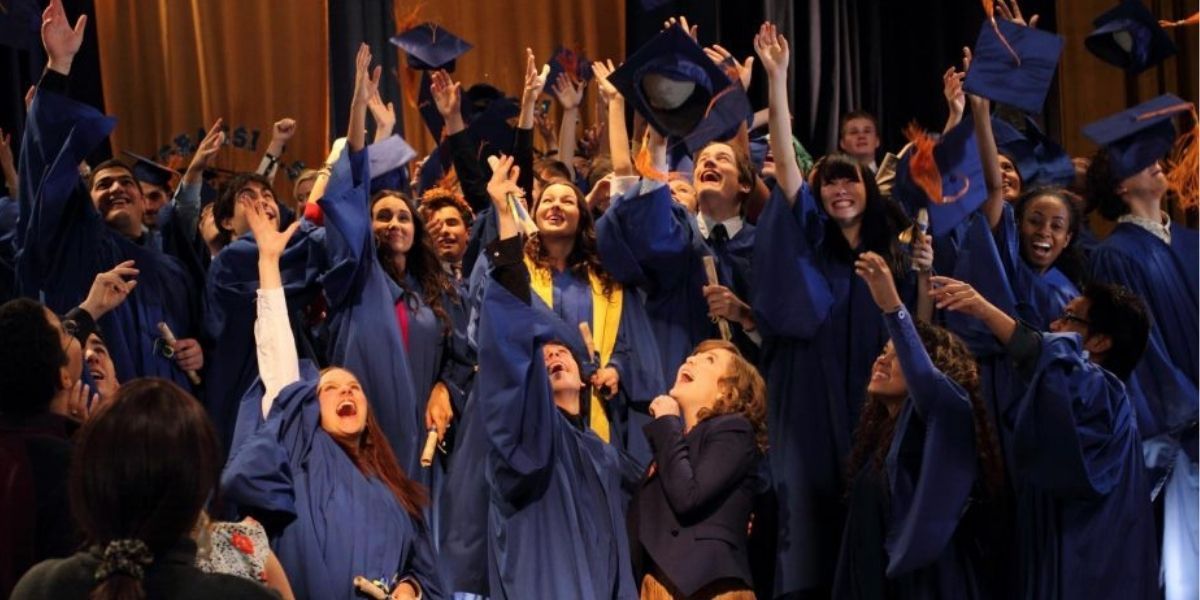 When it comes to high school shows, it would be a crime not to mention the Canadian smash-hit series, Degrassi: The Next Generation. With 14 seasons, not counting the spin-0ff, Degrassi High has seen a lot of graduations, but none were as memorable as the Class of 2012.
RELATED: Degrassi TNG: The 10 Episodes As Rated By IMDb 
In this two-part episode, the fan-favorite Class of 2012 seniors finally get their time to shine as they say goodbye to Degrassi High. The episode includes an epic graduation speech, break up and make-ups, and an amazing romantic grand gesture.
6

Switched At Birth – "And Life Begins Right Away" (Season 3, Episode 21) – 8.5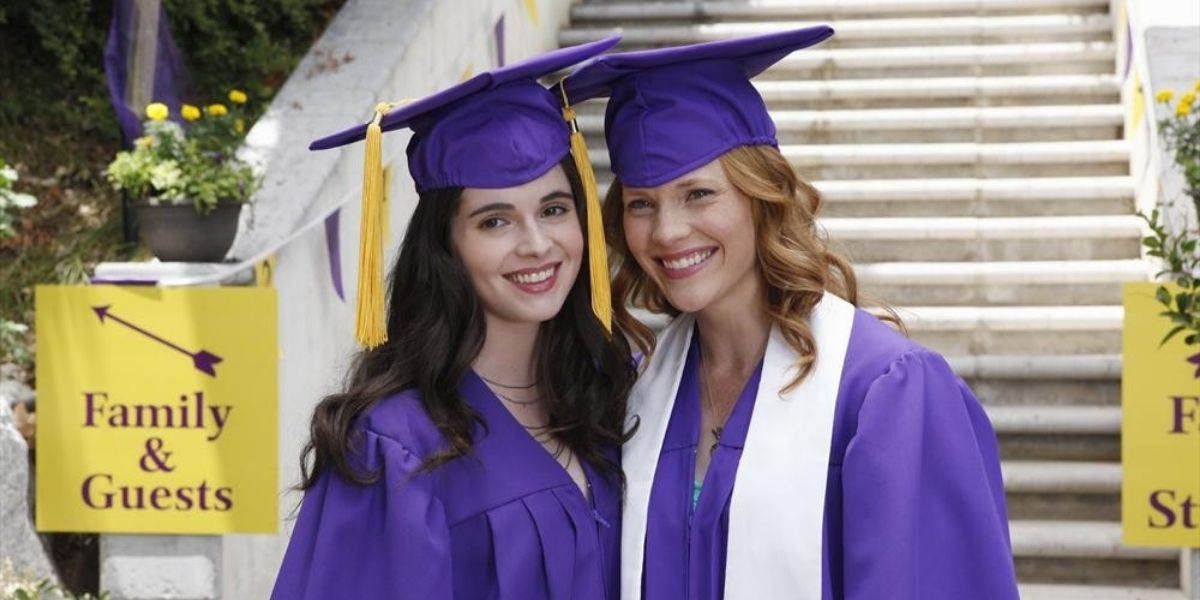 Switched At Birth was truly one of ABC Family/Freeform's most influential and popular original series of the 2010s. The series was always ready to up the drama and pull at audiences' heartstrings, which is exactly what the graduation episode did.
As graduation day looms, Bay and Daphne's life's become even more complicated than before. And while they both have different ideas of what their post-high school lives will look like, they both have to deal with their parent's opinions.
5

The Suite Life On Deck – "Graduation On Deck" (Season 3, Episode 22) – 8.7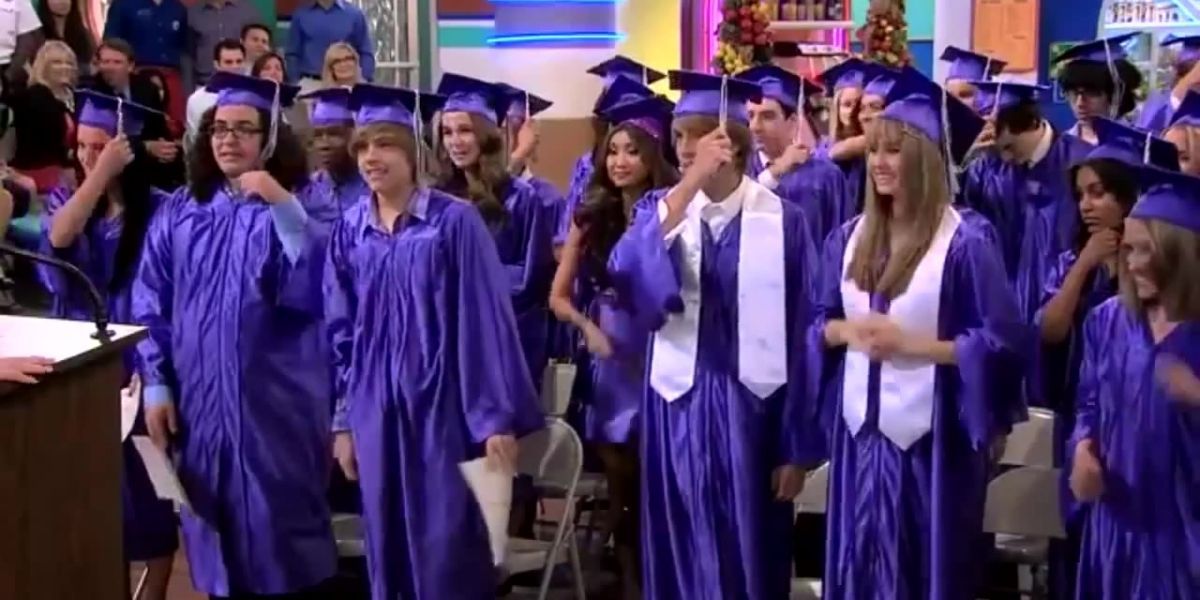 It's actually quite shocking how few Disney Channel original series actually dedicate an entire episode to high school graduation. However, it makes the ones that do all the more special, like The Suite Life On Deck's graduation episode.
After spending several years watching Zack and Cody navigate life, the twins have finally made it to graduation day alongside their friends. The graduation episode also serves as the series finale, making it all the more emotional. From Zack's hilarious graduation speech to London and Mr. Mosby's tearful goodbye, this episode has everything a graduation episode should have.
4

Boy Meets World – "Graduation" (Season 5, Episode 24) – 8.8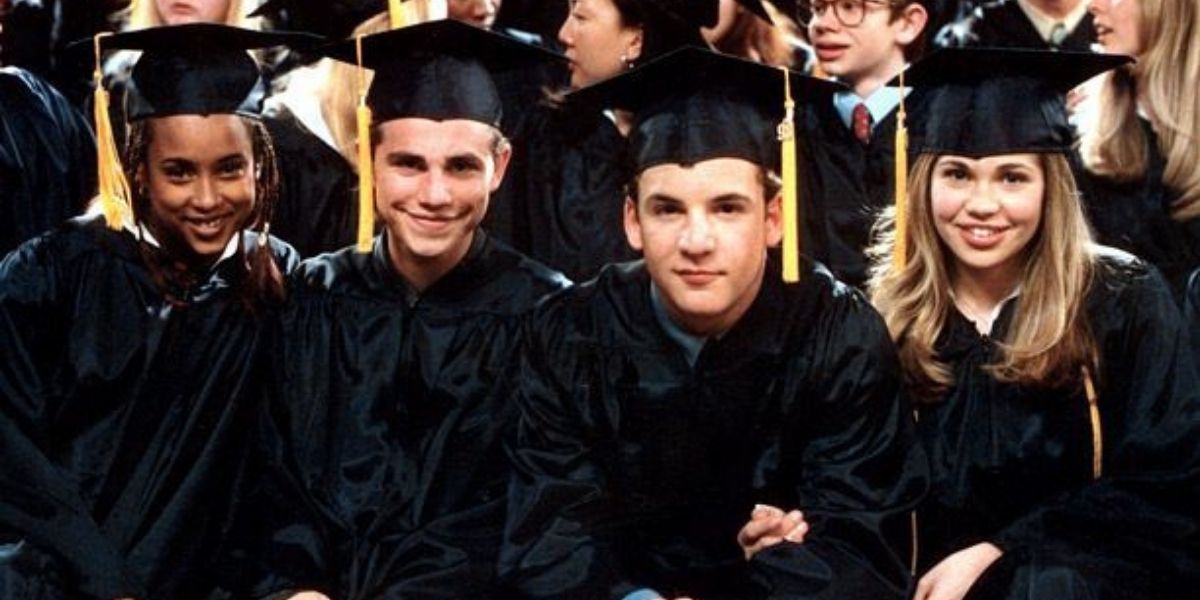 No show truly nailed the teenage experience quite like Boy Meets World did in the '90s and early 2000s. This is why its high school graduation episode is one of the most well-remembered graduation episodes of all time.
From Mr. Feeney announcing his retirement to the core trio dealing with their complex feelings about graduation, this is one of the most authentic episodes ever. Shawn's commencement speech is a nice reminder that things might have been better than they seem and of course, the episode ends with one of the best TV proposals of all time, courtesy of Topanga.
3

Glee – "Goodbye" (Season 3, Episode 22) – 9.0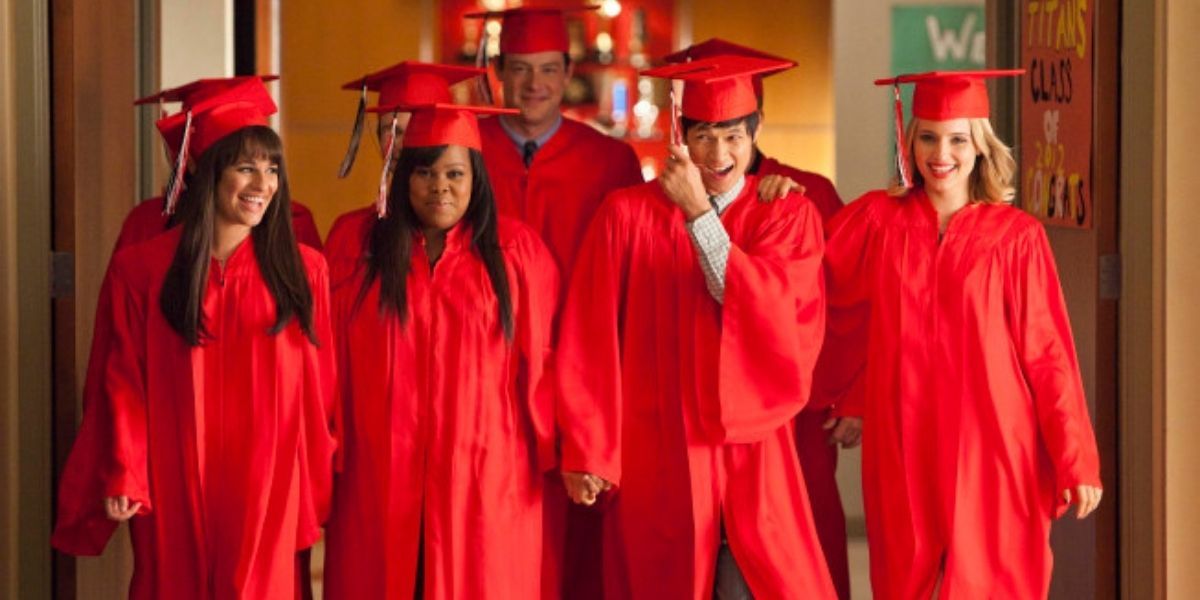 Graduation episodes can be hard to get perfect, especially with a show that has a huge following, like Glee. And yet, its graduation episode was very highly rated and well-received.
RELATED: 10 Classic Glee Episodes Every Fan Has Seen
The episode is bittersweet and a walk down memory lane as the graduating Class of 2012 seniors reflect on their time at McKinley and in the Glee Club. The episode includes several performances and special guests, making it one of the showiest graduation episodes of all time.
2

One Tree Hill – "The Birth And Death Of The Day" (Season 4, Episode 20) – 9.0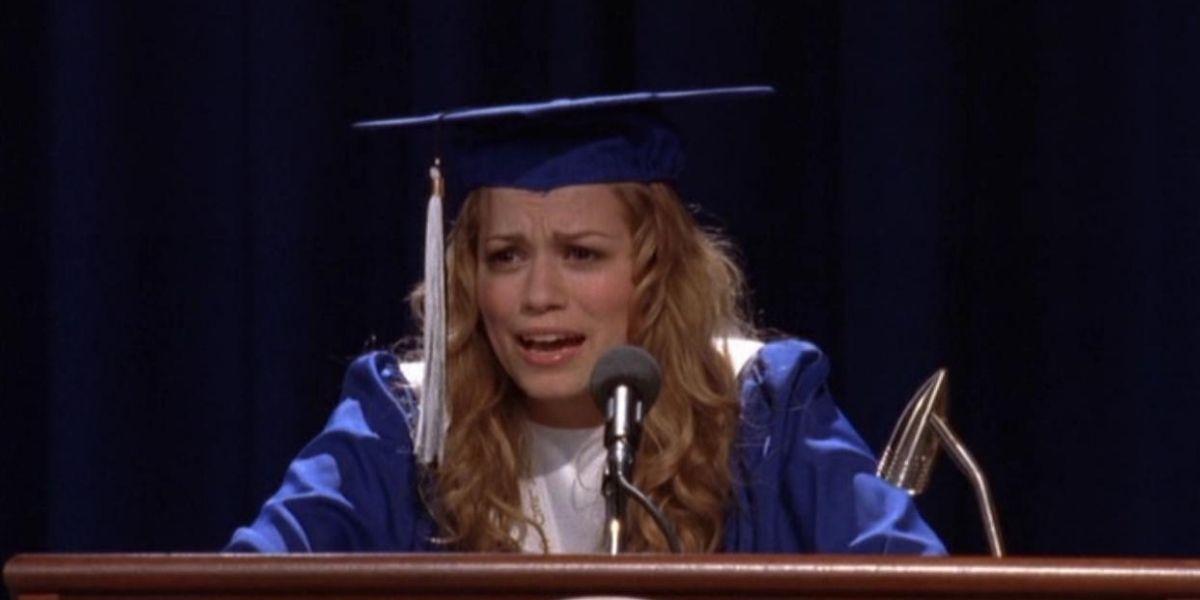 The seniors of Tree Hill High went through the highest of highs and the lowest of lows during their four years of high school. And the graduation episode of One Tree Hill is the perfect culmination of all the drama, laughter, and tears.
Each of the characters faces an important decision as graduation day looms, but the true magic of this graduation episode is when a very pregnant Haley takes the stage to give her valedictorian speech while in intense labor – proving that Haley can and will do anything she sets her mind to.
1

Gilmore Girls – "Those Are Strings, Pinocchio" (Season 3, Episode 22) – 9.1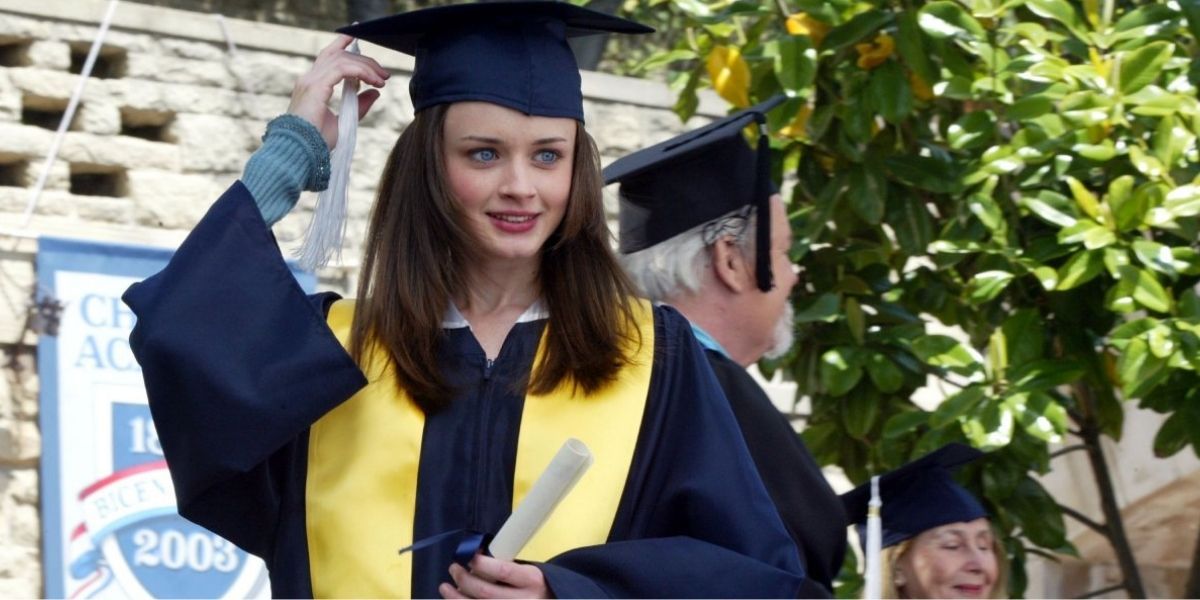 Without a doubt, one of the most perfect graduation episodes of all time is Rory's high school graduation episode in Gilmore Girls – an impressive feat considering that the series has two other graduation episodes too.
In this episode, Rory is the midst of preparing her graduation speech when she learns that Yale isn't offering her financial aid. She goes behind Lorelai's back to ask her grandparents for money, but makes it up to her mom with her heartfelt graduation speech dedicated to her.
NEXT: Booksmart: 10 Reasons It's Way Better Than The Average High School Movie